Four Weekend Apple Stories You Might Have Missed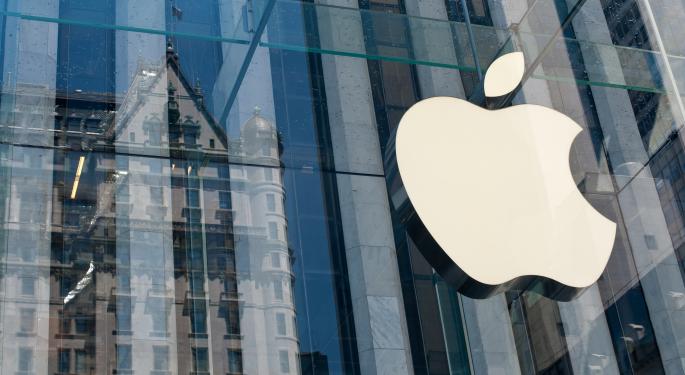 It's Monday and as always, Apple (NASDAQ: AAPL) made headlines over the weekend. The stock is currently at $482.75—well above it's 50-day moving average of $473.93.
The end of the week saw volume drop off as the stock struggled to gain any ground last week.
Here are some of the Apple stories that made headlines after the market-close on Friday.
Android Inching Ahead of Apple in Tablet Race
According to ABI Research, overall tablet shipment volume fell 17 percent sequentially while growing 23 percent year over year but Android-based and Apple-based tablets reached a 50/50 split for the first time in terms of revenue and more Android tables were shipped than iOS-based.
The average selling price of the iPad dropped 17 percent while the rest of the market gained 17 percent. This was attributed to the popularity of the iPad mini which represented about 60 percent of all iPad shipments.
Related: China Mobile Leak and a Dinner Date Top Thursday's Apple Stories
Is iOS7 Making People Sick?
A minority of people have taken to Apple's forum complaining that the animation in the new iOS 7 is making them sick. The Verge reported numerous user comments including, "I had severe vertigo the minute I started using my iPad with iOS 7," and "I had to go home 'sick' from work because of the intense nausea due to using my iPhone with iOS 7."
Users can turn some of the animation off in the accessibility menu but the only way to completely disable it is to downgrade to iOS6.
Apple May Need a New Charger Design
According to CNBC, Apple could be forced to redesign its charger design to comply with a pending EU proposal that would reduce electronic waste and reduce consumer costs by making chargers standardized.
Unlike Samsung (OTC: SSNLF) and Nokia (NYSE: NOK), companies that voluntarily adopted the micro-USB standard to comply with an EU recommendation in 2009, Apple would have to redesign its product. Others point out that Apple already offers an adapter to conform to USB standards
Apple Now Most Valuable Global Brand
Apple now holds the top spot for the most valuable global brand—overtaking previous #1, Coca-Cola (NYSE: KO). According to an Interbrand survey. The brand is worth an estimated $98.3 billion compared to Coca-Cola's value of $79.2 billion. In second place is Google (NASDAQ: GOOG) with an estimated value of $93.2 billion. In 2013, Apple gained 28 percent of brand value—the top gainer for the year.
The report said, "Few brands have enabled so many people to do so much so easily, which is why Apple has legions of adoring fans, as evidenced by the record-breaking launch of the iPhone 5c/5s."
Disclosure: At the time of this writing, Tim Parker was long Apple.
Posted-In: Apple Coca-cola Google iPhone NokiaNews Legal Tech Best of Benzinga
View Comments and Join the Discussion!