Why Everyone Should Stop Blaming Smartphone Failures On Lack Of Apps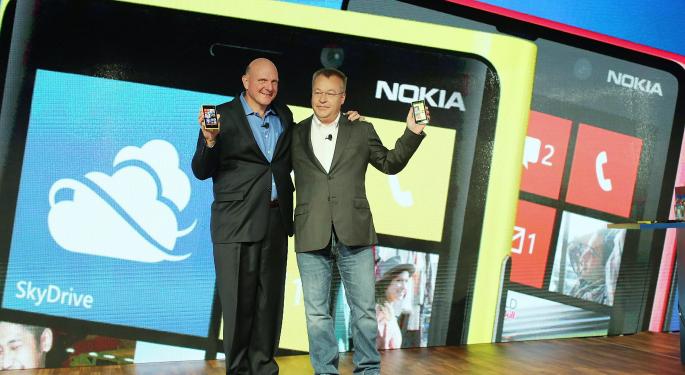 Seemingly every analyst loves to blame the failure of the Microsoft (NASDAQ: MSFT) Windows 8 Phone to grab a big piece of the market and the near-death of BlackBerry (NASDAQ: BBRY) on a lack of apps.
These prognosticators will trot out whatever astounding numbers of apps are available for iOS and Android phones and then contrast it with the relative few available on the other platforms.
Currently, iOS has around 800,000 apps available and Android has a similar number. Windows 8 has around 100,000 and BlackBerry has a similar number. So, if smartphone users made their phone choices by sheer volume of app choices, this would explain why iOS and Android are trouncing the competition.
Except, of course, the average person does not use, need or even browse through even a tiny fraction of the available apps. In fact, most may personally use less than ten apps on a weekly basis and only a handful on a daily basis. And, none of the apps used (Facebook, Yelp and Google maps) are particularly exotic.
Research firm Nielsen Group surveyed U.S. smartphone users in 2012 and found that the average smartphone user has 41 apps installed on their device, up from 32 apps in 2011.
Both Windows 8 phones and the Blackberry devices have more than enough apps to be useful. Yes, it's possible that certain missing apps (like Windows 8 not having the Starbucks app) might sway a specific user, but the idea that you need a universe of hundreds of thousands of apps to be successful is a fallacy.
Unfortunately, at least for shareholders in Microsoft, this myth has stopped people from buying Windows 8 phones even though the operating system has been largely well-reviewed. Realistically, how many adult users really need app 100,436? It would be one thing if Windows 8 phones or Blackberry phones lacked key productivity apps, but even when they don't have the brand name apps, both systems have third party apps that provide the same functions.
Blackberry likely struggled because the company waited too long to release new models, causing its extremely loyal customer base to eventually walk away. Windows 8 has grown slowly, not because it lacks apps, but because customers like the iPhone and various Android phones.
Microsoft, however, is not a short-term player and the company learned its lesson well in the gaming world with the Xbox. Breaking into a market where one or two market leaders dominate is not impossible, it merely requires one of the major players to falter and create an opening, It's not about success right out of the gate, it's about waiting patiently until someone else's misstep opens a door.
It happened in game consoles when the steady existence of the Xbox presided over Sega's death, Sony misstepped and Nintendo (recently) fell flat on its face. Is it that hard to imagine Apple or Android-leader Samsung someday doing the same?
When it happens, other players -- likely the Windows Phone, but maybe some new player like Amazon -- will become a new player. And, when that happens, it won't be the amount of apps that dictates success or failure.
Daniel B. Kline is a Benzinga staff writer and editorial consultant who can be reached at dan(at)notastep(dot)com.
Posted-In: News Rumors Tech Trading Ideas Best of Benzinga
View Comments and Join the Discussion!