These Two Stocks Are Moving Closer to Death By The Day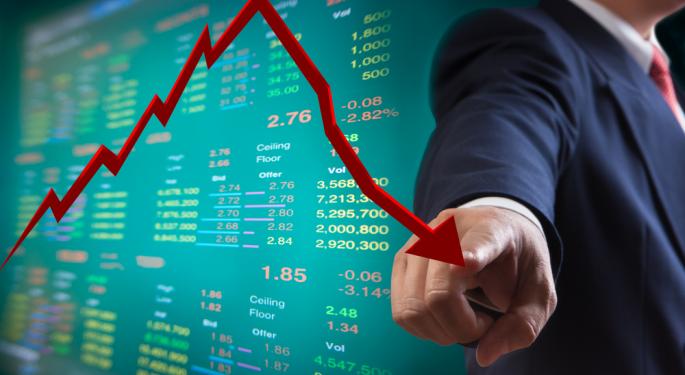 If you think you know which two stocks, you're probably right. Watching their rapid march towards death has to make one feel sorry for all of the employees who may soon (or already have) lost their jobs.
Wednesday, Blackberry (NASDAQ: BBRY) and J.C. Penney (NYSE: JCP) saw huge moves to the downside but the sad part of the story is that the market is now seeing it as normal.
First, Blackberry was down 6.1 percent to close at $8.01 on news that the $9 per share bid with Fairfax may not go through. But Fairfax holdings boss Prem Watsa said that the report was false. "We've got a track record of 28 years of completing what we've done. We've never re-negotiated," Watsa said. "We thought long and hard before we offered $9 dollars a share…"
Related: Blackberry Is Following the Path of Another Now-Extinct Device Maker
The deal may save the company from total demise but it's likely to go the way of fellow Canadian telecom company, Nortel, which was sold off in pieces.
Also of note, Blackberry announced that it will still report earnings on Friday but it has cancelled the conference call citing ongoing negotiations Fairfax. The company already pre-announced catastrophic earnings along with plans to cut 40 percent of its employees. The stock is down 31 percent year to date.
Then there's J.C. Penney. The stock was down nearly 15 Wednesday briefly retreating into the single digits for the first time since 2000. Among the stories that broke yesterday, the New York Post said that the company plans to end its deal with Martha Steward and pick up Liz Claiborne instead as rumors circulated that the judge in the Macy's (NYSE: M) /Martha Stewart (NYSE: MSO) /JC Penney said he will make his ruling soon.
Next Goldman Sachs (NYSE: GS) released a research note that sets a new "Underperform" rating on the company's debt. Then, Cleveland Research noted that J.C. Penney's traffic looks concerning and said that it was cautious heading into Q4.
Finally, there are reports that the company will raise another $750 million to $1 billion in financing as the retailer is forecast to burn through $1.1 billion in cash in the first three quarters of fiscal 2014.
The stock is down 30 percent in the past 12 trading sessions and only finishing in the green in one of those 12.
Disclosure: At the time of this writing, Tim Parker had no position in the companies mentioned.
Posted-In: Blackberry Goldman Sachs J.C. Penney Macy's Martha StewartMarkets Trading Ideas Best of Benzinga
View Comments and Join the Discussion!