How To Invest And Grow Your Money Like A Pro At Age 35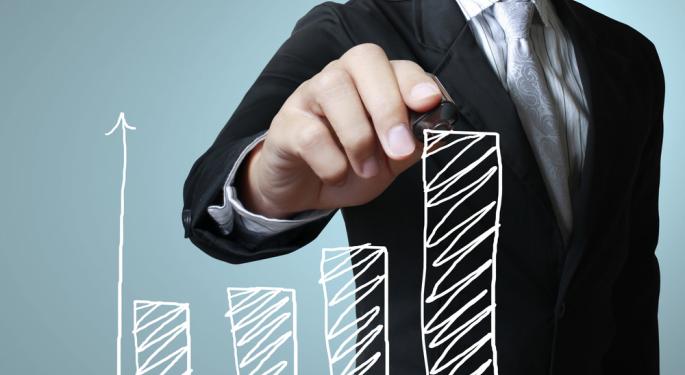 Investing is something that most people are not thinking about coming out of college.
The world gives graduates enough to think about just having to find a good job and a decent place to live. For most Americans, the entirety of our twenties is spent just making sure we have enough in our bank accounts to pay our bills, keep food in our refrigerators, and have gas in our cars.
Money is something that we usually do not start taking as seriously as we need to until we reach our 30s, but once investors reach the ripe young age of 35, investors will want to start building a portfolio and investing money in something that has the potential for a strong ROI – good old fashioned stocks and bonds.
The first thing to keep in mind is that the vast majority of personal funds, a full 70-80 percent, should be put into stocks with a smaller, but still significant amount for bonds. Diversity is key when it comes to investing in stocks so investors should be cognizant to spread money as evenly as possible between large as well and small U.S. businesses and a variety of foreign companies.
In terms of U.S. stocks the majority of them should be large cap growth stocks, such as Google (NASDAQ: GOOG), with some money going into small caps just for good measure. Investors can certainly invest in one over the other if comfortable doing so, but few ever do.
If investing in a single index fund, investors will get exposure to just about every conceivable U.S. stock but won't retain the control over how much money goes into small businesses.
Foreign businesses should account for approximately 15-20 percent of the total portfolio. A great example is the Vanguard Pacific Stock Index (MUTF: VPACX) One of the better funds to utilize for emerging markets is the Vanguard Emerging Stock Index. If investors prefer to invest in already developed markets the Fidelity Spartan International Index would be the best bet.
Either way, investors should never keep more than 30 percent of stocks in international businesses if for no other reason than the currency risks.
In terms of bonds, the Vanguard Total Bond Market (NYSE: BND) will give exposure to the highest quality U.S. bonds which is good because typically most 30-somethings do not have a terribly large income stake. Try to commit around 12-15 percent of money to U.S. bonds. And then there is real estate – the consummate investment portfolio builder.
While real estate does not have the diversity potential that stocks and bonds do, it is a recommended, even strongly suggested, that investors have at least some measure of real estate. A good real estate investment trust, regardless of the size, will almost always boost total returns and a fund like Cohen & Steers Realty Shares can help find solid value in the real estate market and diversity the portfolio nicely.
Although these are some of the more important elements of a solid financial plan it is of course far from being an exhaustive list. Taking other steps like purchasing a quality life insurance policy and establishing good spending habits can help the portfolio and make for greater peace of mind both now and in the future.
Posted-In: Vanguard Pacific Stock IndexNews Financing Management Personal Finance Best of Benzinga
View Comments and Join the Discussion!