This Apple Story Probably Isn't As Big As Some Media Outlets Believe (AAPL)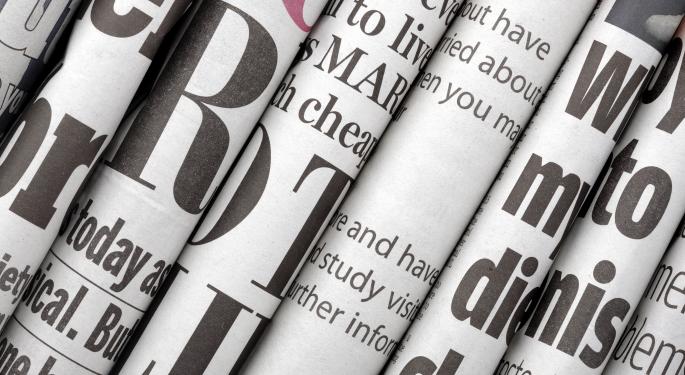 The announcement that Japan's largest cellular carrier, NTT DoCoMo (NYSE: DCM) was getting into the iPhone business for the first time isn't breaking news. This was officially announced at last week's iPhone event. That's big news for Apple (NASDAQ: AAPL). Big enough that some believe Apple's stock was unfairly punished last week.
But what seemed to be big news on Friday was that the DoCoMo announcement has set off a bidding war between the three Japanese telecoms—DoCoMo, SoftBank, and KDDI that could prove to be a big win for Apple.
According to CNET, each of the three carriers will over the 16 GB iPhone 5S for free with a two-year contract. That, on the surface, seemed to indicate that the Japanese carriers were finally getting into the subsidized phone market. Multiple media outlets reported that a "zero yen phone" could be huge for Apple.
Japanese media outlet, Nikkei reported that DoCoMo sells about 23.5 million phone each year. If Apple were to take 40 percent of that number, it could effectively dominate the Japanese cell market and severely damage the staple suppliers, Sharp and Fujitsu.
But here's where that argument breaks down. According to an influx of comments to these stories from readers who live in Japan or did in the past, Japanese cell carriers have offered zero yen iPhones in the past. In fact, offering the entry model iPhone is common practice.
Of course, a comment to a story doesn't automatically make it true but a simple Google (NASDAQ: GOOG) search does, indeed, verify that zero yen phones are nothing new. In response, CNET included an editor's comment to its story saying that the fact that companies are offering the iPhone 5S free before its even announced marks an uptick in how aggressive the Japanese carriers are getting in response to DoCoMo entering the market.
Bringing DoCoMo on board is a clear win for Apple. A pricing war between the three largest Japanese cell carriers is certainly nothing Apple will complain about either.
It does, however, appear that this news isn't quite as bullish as the headlines indicate. Investors will (and should) be far more excited if Apple announces a partnership with China Mobile (NYSE: CHL). Still, the DoCoMo news is big—something that investors may have ignored a little too much.
Disclosure: At the time of this writing, Tim Parker was long Apple.
View Comments and Join the Discussion!
Posted-In: Apple china mobile DoCoMo Fujitsu Goodle iPhone 5SNews Tech Best of Benzinga