The Top Four Apple Disappointments From Tuesday's Event (AAPL)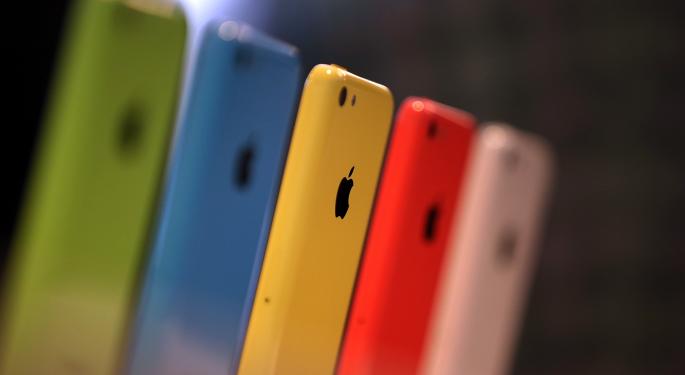 Did Apple (NASDAQ: AAPL) pack enough positive punch to reinvigorate investors and consumers?
The answer to that question is as straight-forward as the Apple vs. PC or Apple vs. Android debate but viewing the real time reactions to the unveiling, tech bloggers as well as consumers as a whole, seemed pleasantly surprised.
However, not everything about Tuesday impressed onlookers.
The coolest part of fingerprint recognition ignored
The idea that you could unlock your phone using your fingerprint is cool but here's the problem. During its live blogging of the event, Yahoo! (NASDAQ: YHOO) asked people if they currently used the password feature on their phone. Most people said "no."
This seems like one of those features, like maps, that could work really well or be more annoying than useful so why is Apple taking the chance?  The bigger picture for fingerprint technology is that it makes the idea of a digital wallet more palatable for users.
Since your fingerprint is stored on the phone, and Apple is known for encryption technology that spy agencies all over the world can't crack, you now have a payment device exponentially more secure than your purse or wallet.
Related: Apple's Newly Announced $99 iPhone 5C, $199 iPhone 5S Coming September 20
But Apple said next to nothing about using your phone as a payment device. Well-known Apple analyst Gene Munster, who was briefed privately by Apple management, said that he expects to see the Passbook app expanded to allow payment at stores like Target (NYSE: TGT), Starbucks (NASDAQ: SBUX), Walgreens (NYSE: WAL), and more within the year.
Where was the big China Mobile announcement?
The everyday Apple consumer doesn't care about China Mobile (NYSE: CHL) but it was at the top of the list for investors. Nothing was said. China Mobile has, by some estimates, 11 percent of all cell phone customers in the world. That's 700 million people that, right now, can't use the iPhone.
Apple was expected to say that it had penned a deal that would bring the iPhone to China Mobile customers but as close as it came to this was to say that the new iPhones would include support for more mobile bands.
Seriously? The hyped China event was a video?
Apparently, Apple's first-ever China event was nothing more than a video of the California event. When the company said nothing about the China Mobile deal, some believed that Apple was saving that announcement for the China event. That didn't happen.
The "low cost" iPhone isn't low cost at all
The iPhone 5C, complete with the loud colors and plastic body is basically an iPhone 5. Despite all of the naysayers who are comparing it to those old-school strangely colored macs, a lot of normally critical Apple bloggers like the 5C. What investors don't like is the price. It was supposed to be the "low cost" phone for emerging markets but in China, it will cost $733 for the cheapest model. In the U.S. it will start at $549 unsubsidized and $99 with a contract. Analysts wanted to see it come in at half that price. Unless Apple worked out a deal for Chinese carriers to heavily subsidize the phone, it's not likely to make inroads with the lower-end customer.
Disclosure: At the time of this writing, Tim Parker was long Apple.
Posted-In: Apple China Gene Munster iPhone 5C iPhone 5SNews Events Tech Best of Benzinga
View Comments and Join the Discussion!