EGShares To Liquidate 12 Of Its ETFs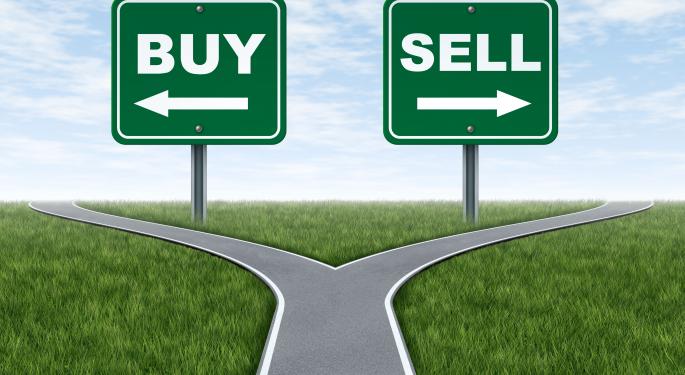 Emerging Global Advisors, the company behind the EGShares ETF brand, said it will close 12 of its ETFs that have not gained traction with investors.
"EGA provides investors with tools that address developing markets allocation needs," said Robert Holderith, founder of EGA, in a statement. "As part of this ongoing commitment and our regular product line review, we identified an opportunity to streamline our existing offering. These changes are consistent with our dedication to delivering tools that fulfill unmet investor needs."
New York-based EGShares focuses exclusively on emerging markets ETFs and in the case of some of the funds being shuttered, the firm was first to market when the funds debuted. The 12 funds EGShares is closing are as follows: The EGShares GEMS Composite (NYSE: AGEM), EGShares Financials GEMS (NYSE: FGEM), EGShares Consumer Goods GEMS (NYSE: GGEM), EGShares Health Care GEMS (NYSE: HGEM), EGShares Industrials GEMS (NYSE: IGEM), EGShares Basic Materials GEMS (NYSE: LGEM) and the EGShares Energy GEMS (NYSE: OGEM).
Trading in the funds will cease after October 4, according to the statement. The firm is also closing the EGShares Technology GEMS (NYSE: QGEM), EGShares Telecom GEMS (NYSE: TGEM), EGShares Utilities GEMS (NYSE: UGEM), EGShares Consumer Services GEMS (NYSE: VGEM) and the EGShares Emerging Markets Metals & Mining ETF (NYSE: EMT).
EGShares said the 12 ETFs being closed represent just four percent of its total assets under management. Although investors have been pulling cash from emerging markets ETFs this year, EGShares said its ETFs have gathered more than $400 million of net assets this year. The EGShares Emerging Markets Consumer ETF (NYSE: ECON) has been one of the leaders in terms of inflows to emerging markets ETFs this year.
Related: Some ETFs Were Pretty Good In August.
EGShares has also recently introduced two new dividend ETFs, the EGShares Emerging Markets Dividend Growth ETF (NYSE: EMDG) and EGShares EM Dividend High Income (NYSE: EMHD).
For more on ETFs, click here.
View Comments and Join the Discussion!
Posted-In: EGSharesNews Emerging Markets Emerging Market ETFs Intraday Update Markets ETFs Best of Benzinga