Sony and Illumina Set to Change the Way Doctors Identify and Treat Cancer (ILMN, SNE)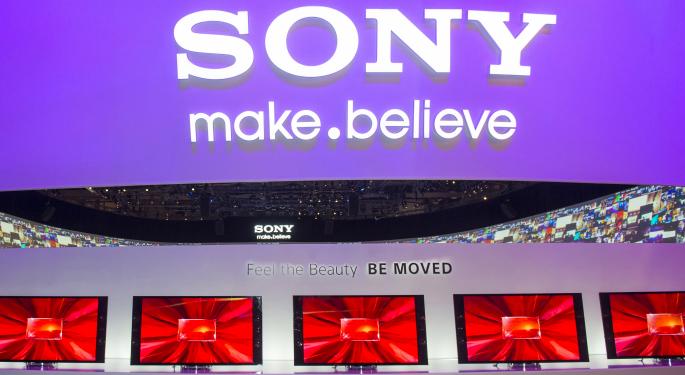 In a story first reported by Nikkei and updated recently by Le Monde, Sony Corp. (NYSE: SNE) and U.S. genome sequencing equipment maker Illumina Inc. (NASDAQ: ILMN) plan to launch a human genome analysis project in October.
The project will involve the study and analysis of genetic material from 1,000 people in Japan during the first year. Using equipment provided by Illumina, which controls almost 70 percent of the market, the companies plan to sequence the genomes of both cancer and normal cells from the same patient and then compare them with external references.
Related: Eli Lilly Soaring After Positive Cancer Drug Data
The goal is to be able to build tumor identity cards and pave the way for both diagnostic and targeted therapies. Information gleaned will allow researchers to predict future health problems, increase the effectiveness of drugs, and reduce side effects.
In theory, Le Monde said, it would be possible to create tailored treatments for a patient based on the genetic characteristics of that particular person. Ultimately, this individualized treatment would result in a combination of better and faster cure rates and fewer adverse reactions to medications.
Results of the study will be sold to drug makers, according to sources who spoke to The Japan News. The project is part of Sony's efforts to increase its footprint in the medical field, something that has become a goal of the company recently.
Sony and optical equipment manufacturer, Olympus Corp. established a medical equipment company in April, which will serve as Sony's base of operations for the project.
The study of human genes began with the Human Genome Project in 1990 which was completed in April 2003. The 13 year project resulted in not only complete mapping of the human genome, but significant advances in the technology involved in sequencing DNA, according to Scitable.
In 2008, the 1000 Genomes Project began, involving 75 companies with a stated goal of creating a detailed catalog of the human genome. In March 2012, Amazon.com (NASDAQ: AMZN) and the U.S. National Institutes of health (NIH) announced  that all data from the 1000 Genomes Project would be made available on Amazon Web Services as a freely available public data set.
As Le Monde pointed out, while Europeans and Americans are considered the leaders in genetic research, Sony and Illumina plan to build on existing data, including that developed by the 1000 Genomes project, to focus, at least initially, on research on diseases common in Japan.
At the time of this writing, Jim Probasco had no position in any mentioned securities.
Posted-In: 1000 Genomes Project Amazon Web Services Amazon.comNews Topics Events Media General Best of Benzinga
View Comments and Join the Discussion!