Apple In Talks With Japan's Largest Wireless Carrier (AAPL)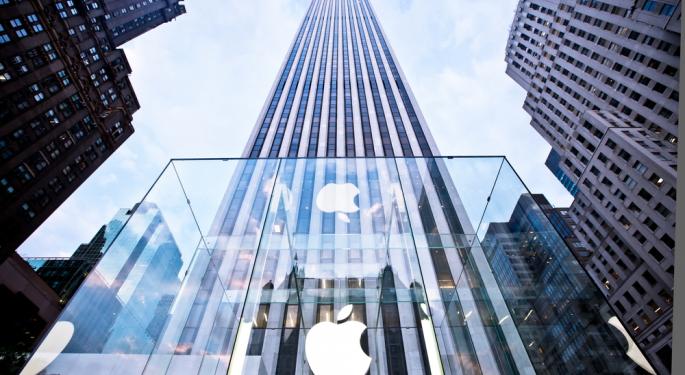 Japanese media is reporting that Apple (NASDAQ: AAPL) and NTT DoCoMo (NYSE: DCM), Japan's largest mobile carrier, may be close to a deal that would allow DoCoMo to add the iPhone to its lineup.
It might only be weeks away from an unveiling of a new iPhone (or two) but the days of the iPhone wow factor are gone except for the most hard-core iFans. Apple knows that an incremental update to the iPhone 5 isn't going to spark epic sales in saturated markets like the United States and that's why we've seen CEO Tim Cook shaking hands with more Asia-Pacific CEOs than ever before.
Here's the run-down on the newest rumor:
DoCoMo is Japan's largest carrier behind number two KDDI and number three, Softbank—the company that recently purchased Sprint (NYSE: S).
Related: Sprint, SoftBank Complete Merger
In a statement that sounded a lot like, "we want you but here's why you need us," DoCoMo CFO Kazuto Tsubouchi said that it doesn't make sense for Apple not to sell its iPhone through DoCoMo since its Japan's largest carrier.
He's right and there's little reason to believe that Tim Cook wouldn't agree. Apple is aggressively trying to build market share in Japan and China—two countries where the iPhone has seen about as much popularity as the Microsoft (NASDAQ: MSFT) Windows Phone in the United States. Even worse, its popularity continues to fall in China.
The difference is that people don't like the Windows phones. In China and Japan, the iPhone's price tag is one of the largest roadblocks to sales since carriers don't subsidize its purchase price as they do in the United States.
DoCoMo needs the iPhone as much as the iPhone needs DoCoMo. It might be the top Japanese carrier with 45 percent market share, but it's growing slower than rivals KDDI and Softbank. In July, DoCoMo added 172,500 users but KDDI added 225,200 and Softbank, 254,500.
News of a pending China Mobile (NYSE: CHL) deal with Apple have caused investors to bid the stock up recently and further penetration into the Japanese market is more good news as Apple works to find new markets.
When the new iPhone is unveiled in the United States, it's likely that the new iOS7 will produce more excitement than the phone itself but the China Mobile deal alone could produce revenue of more than $50 billion. No figures were released related to the potential DoCoMo deal but its becoming increasingly clear that China, Japan, and even countries in Africa are the next growth engines for the iPhone.
Disclosure: At the time of this writing, Tim Parker was long Apple
Posted-In: Apple China china mobile DoCoMo iPhoneNews Rumors Tech Best of Benzinga
View Comments and Join the Discussion!