Brent Scrapes Above $110 On Improving Global Economy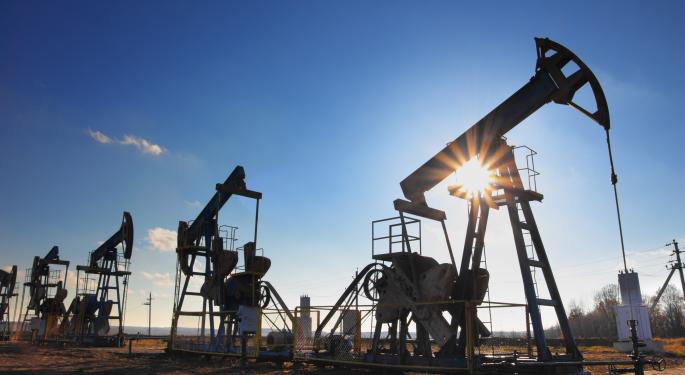 Brent crude oil climbed above $110 on Friday as global economic data pointed to a strong demand outlook. The commodity traded at $110.09 at 6:19 GMT on Friday as investors considered that the global economy was on the mend.
Reuters reported that manufacturing data in the two largest oil consumers, the US and China, showed that both nations were regaining momentum. US PMI data showed that the nation's manufacturing activity rose at its fastest pace in five months. In China, a PMI reading of 50.1 for August was a four month high and a huge jump from last month's disappointing 47.7.
Related: Benzinga Market Primer for August 23: Central Banks Playing Huge Role in Financial Markets
Europe also posted some impressive figures proving that the eurozone recovery was more solid than originally perceived. The region's PMI index was 51.7 for August, an improvement from last month's reading of 50.5.
Although the PMI readings helped lift Brent prices, there was a downside as well. Strength in the US, while indicative of higher demand, also supports the US Federal Reserve's plan to taper its current stimulus plan when the US economy is strong enough to stand on its own. The central bank's stimulus has buoyed commodities and its removal will put pressure on prices.
Geopolitical tension also lent support to Brent prices as the political and social unrest in both Libya and Egypt have seen no new developments. In Libya, most of the nation's major export terminals have been shut down by protests. Although a few smaller ports have returned to operation, the nation's oil exports have been nearly halved.
In Egypt, tension over ousted President Mohamed Mursi has led to several violent protests as Mursi's supporters and the Egyptian military clash. Although Egypt is not an oil producer, 4.5 million barrels per day pass through the nation's Suez Canal and Sumed pipeline and many worry that the conflict could impact those venues.
View Comments and Join the Discussion!
Posted-In: Federal Reserve Mohamed MursiNews Commodities Forex Global Markets Best of Benzinga