Yahoo! Beats Google But Still Needs to Monetize (GOOG, YHOO)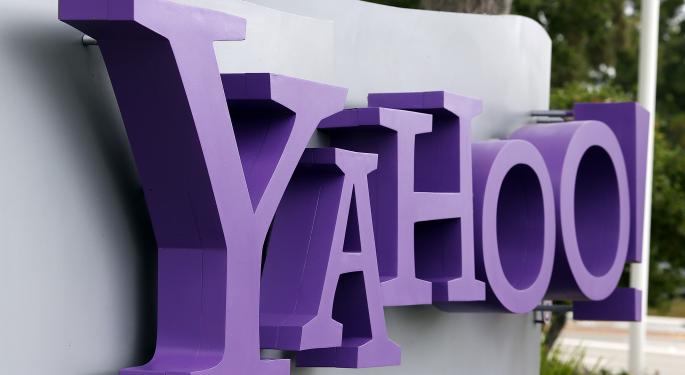 For the first time since May 2011, Yahoo! (NASDAQ: YHOO) had more visitors to its sites than Google (NASDAQ: GOOG), according to comScore based on data from its Media Metrix service for July 2013.
Yahoo hosted 196.6 million unique visitors, up 20 percent compared to July 2012. Google saw 192.3 million. Microsoft (NASDAQ: MSFT), Facebook (NASDAQ: FB), and AOL (NYSE: AOL) came in third, fourth, and fifth respectively.
CNNMoney noted that this win was significant for CEO Marissa Mayer, who has acquired more than a dozen startups since taking over at Yahoo. While some believed the acquisition of Tumblr was responsible for the bump in traffic, Andrew Lipsman, comScore vice president of industry analysis told CNNMoney that numbers for Tumblr were not counted in Yahoo's tally.
Related: Yahoo Revamps Flickr and Acquires Tumblr all in One Day
Mayer pointed out in an earnings call in July that Yahoo page views were rising following upgrades to Yahoo mail, weather, sports, news, and the addition of Tumblr, according to CNNMoney.
While The Wall Street Journal suggested Yahoo shares could get a bump Thursday because of comScore's data, the long-term story will have more to do with Yahoo's ability to monetize as opposed to raw traffic.
In a tweet, Steven Spencer from SMB Capital said, "$YHOO has always had huge traffic. that is not a story. the complete failure to monetize that traffic IS a story."
Spencer added that while Microsoft and Yahoo own 30 percent of the search market, both have garnered negligible sales compared with Google.
This brings up the Microsoft/Yahoo Web-search partnership, something The Wall Street Journal said Yahoo has been trying to bail out of for some time. The partnership began in 2010 and is set to last 10 years.
The problem is that the deal has actually resulted in worse revenue for Yahoo than when it runs by itself. Google has made a better partnership offer to Yahoo but there is concern regulators might not look favorably on such a deal involving #1 and #2 in search.
Another issue for Yahoo is mobile. Despite snapping up mobile engineers and startups at a fast clip, TechCrunch bemoaned the fact that Yahoo refused to release mobile advertising dollar amounts in its latest quarterly report.
TechCrunch said there are two possible reasons for this – either Yahoo doesn't want competitors to know how large it is or it doesn't want the press to know how small it is. TechCrunch guesses that it is the latter.
For now, Yahoo can celebrate a victory. For the future, it's likely to be "Show me the money."
At the time of this writing, Jim Probasco had no position in any mentioned securities.
Posted-In: Andrew Lipsman AOL Inc. comScore Facebook Inc.Wall Street Journal Events Tech Media Best of Benzinga
View Comments and Join the Discussion!