Vevo Signs Deal with Apple and Samsung – Content Coming As Early As Next Week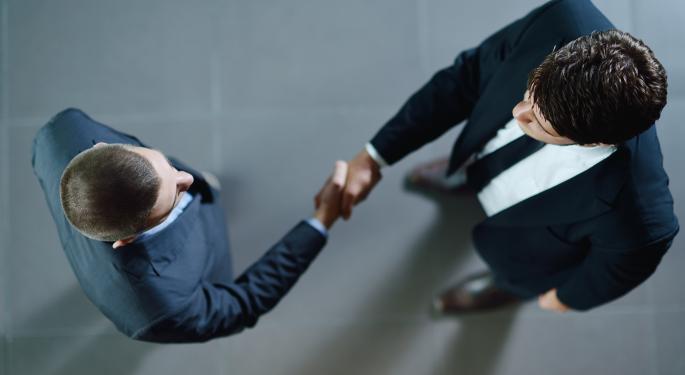 Popular music-video company Vevo penned a deal with Apple (NASDAQ: AAPL) and Samsung (OTC: SSNLF) that will bring it to Apple TV as early as next week and Samsung in the near future.
While not on the same scale, the story feels a bit like the Zynga (NASDAQ: ZNGA)/Facebook (NASDAQ: FB) story. Vevo, jointly owned by Sony (NYSE: SNE) and Universal Music Group, relies on Google (NASDAQ: GOOG)-owned YouTube for much of its revenue. In fact, nearly two-thirds of its $200 million haul in 2012 was generated by its YouTube channel.
Vevo and YouTube are connected at the hip just as Zynga and Facebook once were and like that relationship, Vevo wants to believe that its brand is powerful enough to stand on its own instead of giving as much as 50 percent of its earnings from its YouTube channel to Google, according to The Wall Street Journal.
But convincing viewers to watch their music videos on its own site wouldn't be easy. If Zynga's fall is any illustration, once you find a home on a popular site like YouTube, changing peoples' habits will be a large and expensive task.
That's where Apple and Samsung can help. What better way to disconnect your brand from YouTube than to move it to the two sexiest names in tech? While it's true that Apple TV doesn't have the fan base of the iPhone and Samsung Smart TVs aren't as cool as its phones, this serves both sides in some pretty lucrative ways.
First, Vevo will sell ads made specifically for television. The mobile or internet ad space doesn't command the attention of the bigger brands and it doesn't come with as large of a price tag. Putting an ad on a 60 inch TV is far more appealing for the advertisers Vevo hopes to attract.
Apple and Samsung each get a low-cost, low-maintenance way to expand its music offerings. Apple, particularly, is known to be very interested in the TV space and regardless of it that means a new version of the current Apple TV, or an actual television set, one of the largest complaints with its current Apple TV is the lack of cool apps like it offers iPhone users.
Disclosure: At the time of this writing, Tim Parker was long Apple.
View Comments and Join the Discussion!
Posted-In: Apple Apple TV Facebook Google SamsungM&A News Tech Best of Benzinga