Facebook Says It Isn't Going After PayPal With Its New Payment Product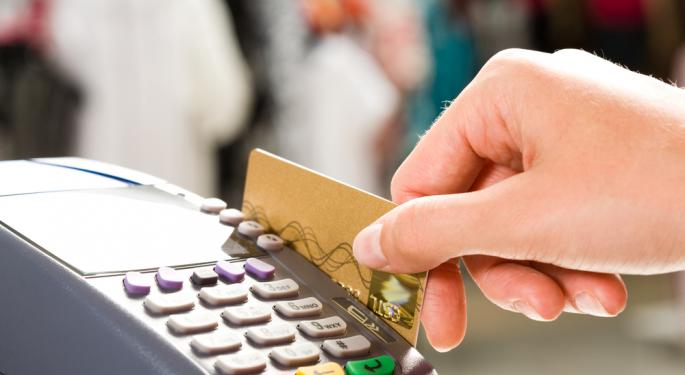 According to AllThingsD, Facebook (NASDAQ: FB) wants to get into the online payment business, but before you have grand visions of a Pacquiao - Mayweather prized fight, understand that this isn't that kind of story -- at least that's what Facebook says.
Here's the story. If you spend any time online, you know that a lot of the sites that require log-in information allow you to use your Facebook credentials. Although one could raise questions about privacy when it comes to linking your Facebook account to a host of other sites that have information about you, it sure is convenient.
The "payments product" that Facebook will test appears to be much like that convenient log-in feature above. It's not (yet) a challenger to eBay (NASDAQ: EBAY)'s PayPal—it makes tools like PayPal more convenient.
Any shopper who has given Facebook their credit card details will be able to use their Facebook log-in credentials instead of entering their billing information. Facebook won't process the payment—that will still take place on platforms like PayPal but, according to AllThingsD, Paypal execs know that the key to further expansion is its ease of use.
To prove that it isn't going after PayPal, a Facebook spokesperson said, "We continue to have a great relationship with PayPal, and this product is simply to test how we can help our app partners provide a simpler commerce experience. This test does not involve moving the payment processing away from an app's current provider."
But is Facebook really not setting its sights on payment processing? More than one analyst has taken the, "if it quacks like a duck, walks like a duck" stance in their argument that Facebook is getting into the financial business but for now, that isn't the case.
But there's another key benefit. Even if the service never processes payments, it's going to collect a lot of data. Facebook will be able to collect a lot of data on consumer shopping habits allowing it to tailor its own offerings to customer habits—that includes its strong push towards mobile-everything.
Disclosure: At the time of this writing, Tim Parker had no position in any of the mentioned equities.
Posted-In: AllThingsD EBAY Facebook Mayweather PacquiaoNews Offerings Tech Best of Benzinga
View Comments and Join the Discussion!