Google Search Just Got Smarter And More Personal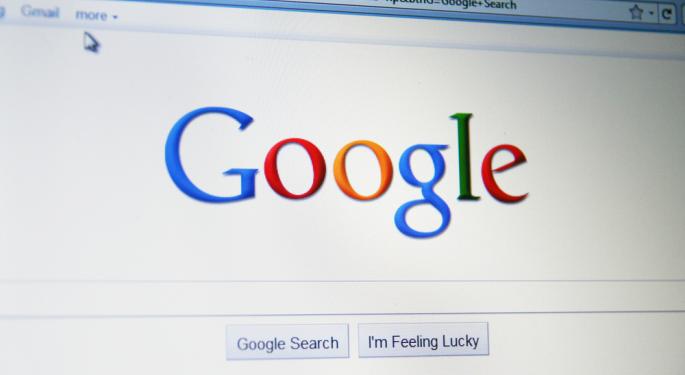 The ability to carry on an actual personalized conversation with your computer, tablet or smartphone is about to get a step closer. Over the next few days Google (NASDAQ: GOOG) plans to roll out an upgrade to Google Search that will allow you to ask questions like "When will my package arrive?" or "What's on my schedule for next Wednesday?" according to AllThingsD.
The new service differs from traditional text or voice searches in the sense that provided you use other Google services and are logged in, Google can access information stored in programs like Gmail to answer your questions about you, personally.
The service is an extension of tools in Google Now, and derived from a trial run by Google over the past year in which participants have been able to add their Gmail index to personalized search.
Almost synonymous with Google's announcement came questions about privacy and security. In order to get more personalized service, users have to be willing to share information that is more personal.
Related: Google's Chrome Password Security Said To Be Flawed
Google tried to provide assurances that the personalized search information is secure, via encrypted connection, and only visible to the user when they are logged in, according to AllThingsD.
The company also said users could control whether the service is on or off temporarily or permanently. To turn it off temporarily, click the globe icon at the of the search results page. To turn it off permanently, Google said, visit 'Private Results' under search settings.
In addition, users cannot access data in another user's Gmail account unless they have login access to that person's account.
The search upgrade will allow personalization in five specific areas including flight information, stored photos, reservations, purchases and appointments or plans. All personalized data would be culled from Gmail, Google Calendar and Google+, according to CNET.
Search will work in most available Google apps, including Chrome in both desktop and mobile versions and the Google Search apps on Android and iOS. Google representative Roya Soleimani told CNET that the new features should be available to all Google users by the end of the week.
One feature, contextual search and recognition, allows for follow-up questions. Initially, however, contextual search will not work with the new five-category personal search option. Google has not yet provided a timeline for when it might be available, according to CNET.
At the time of this writing, Jim Probasco had no position in any mentioned securities.
Posted-In: Android Chrome Gmail Google CalendarNews Events Tech Media Best of Benzinga
View Comments and Join the Discussion!