Private Sector Debt Could Hold Back Eurozone Recovery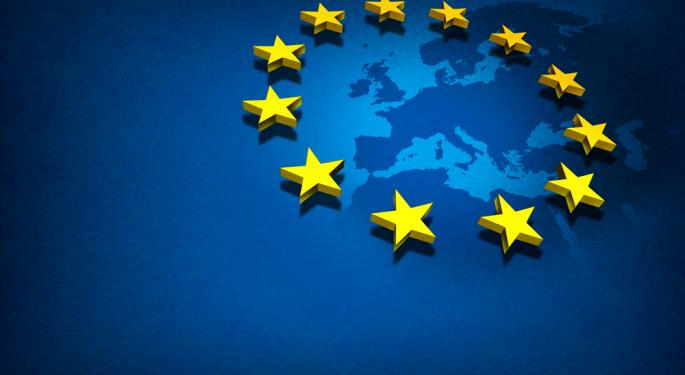 The euro steadied above $1.33 on Friday after a choppy day of trading on Thursday. The common currency traded at $1.3344 at 7:54 GMT on Friday morning as investors digested this week's slew of data and made their predictions for the currency's future.
The eurozone finally exited its longest ever recession in the second quarter, posting a modest 0.3 percent growth. The bloc's recovery was lead by Germany, where the region's crisis has had a relatively small effect on the economy. However, German policy makers are currently reluctant to make any major decisions regarding the bloc's future since general elections are coming up on September 22nd.
With a modest recovery in the second quarter, many are questioning whether or not the eurozone can hold on to its progress and completely emerge from its financial crisis. According to the Wall Street Journal, the region's private sector debt may prove to be an anchor keeping the bloc from recovery.
With massive amounts of debt to repay, companies are not able to invest, households are cutting back on spending and banks are unable to lend. As the eurozone attempts to lower these debts, many economists expect to see only tepid growth, if at all.
As banks attempt to deleverage and meet new, stricter requirements, they may find it difficult to raise the kind of capital needed to keep from freezing up. Eurozone policies have been attempting to recapitalize banks, but many are wondering where the money will come from. With most of the region's governments struggling for cash themselves, banks could be forced to convert some creditors' claims into equity. The process will likely boost lending rates and lower to the region's already depressed domestic demand. With banks, households and governments all attempting to lower debt at the same time, growth will be a difficult prospect.
Posted-In: European Central BankNews Eurozone Commodities Forex Global Federal Reserve Markets Best of Benzinga
View Comments and Join the Discussion!