Mexican Energy Legislation Could Be A Game Changer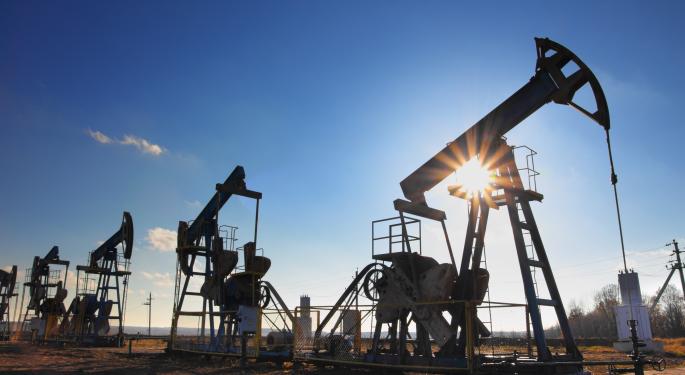 This is the first installment of this story. Read why the legislation may not go far enough here.
Mexican president Enrique Pena Nieto announced his plans to open Mexico's oil industry up to private and foreign investment for the first time in 75 years.
This comes as opposition to the constitution of 1917 which gave the government rights to the country's oil production. In 1938 the industry was fully nationalized and is now controlled by Mexico's Pemex.
The reform is not guaranteed, as it awaits approval from Mexico's congress. Supporters highlight an inflow of investment while opponents see nationalization as a point of Mexican pride.
If approved, the legislation will have a huge impact on three main entities.
Oil Companies
Current legislation keeps foreign companies from being able to share profits of any oil they produce. Enrique Pena Nieto's proposed legislation will encourage private and foreign companies to produce in the country with profit sharing contracts.
Mexico has 12.4 billion barrels of proven oil reserves, including 40 percent requiring advanced technology to retrieve. With current product at just 2.5 million barrels a day, there is significant room for expansion. To put this in perspective, US oil production has been rising for the past four years while Mexican has been falling for six.
Investors have doubts that the legislation will pass and the degree to which it will benefit oil companies, primarily because it will give the companies cash rather than oil. Major oil names are mixed today.
Related: Look South For An Emerging Markets Rebound Play
Mexico
"Some have suggested that breaking up the 75-year-old Pemex could double foreign investment in Mexico and improve growth, potentially providing the biggest leg-up to its economy since the North American Free Trade Agreement two decades ago," reports Reuters.
Net direct investment in Mexico has been negative for several years with a 8.68 billion dollar loss for 2011; this is a whopping 0.75 percent of the country's GDP.
State controlled Pemex pays roughly 60 percent tax on its sales, for an estimated $77 billion of government revenue. While it is hard to approximate values, analysts seem to expect more revenue for the Mexican government.
World Oil Supply
Oil traders do not seem to give the prospect of increased Mexican supply much validity. WTI and Brent are up Tuesday to $106.11 and $108.97, despite the possibility for significantly more production.
Depending on the time frame that this expanded production could start, Mexico could take advantage from elevated prices as Iraqi and Syrian production is down over instability.
Posted-In: Bent Enrique Pena NietoNews Emerging Markets Commodities Global Markets Trading Ideas Best of Benzinga
View Comments and Join the Discussion!