BP Sues EPA, Asks Court To Lift Ban On Bidding For Government Contracts (BP)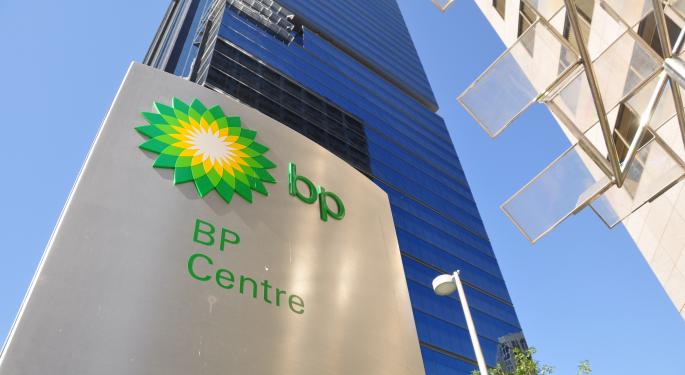 BP (NYSE: BP) is getting frustrated, and it shows. The company has spent a lot of time in the courts lately, but its most recent filing came Monday when it asked the courts to lift an EPA ban on bidding for government contracts.
As it stands, BP is unable to bid on any government contracts. The ban came after BP plead guilty to manslaughter and obstruction charges in connection with the 2010 Gulf of Mexico well blowout. The ruling, handed down last November came as BP was negotiating an agreement with the EPA.
According to BP, not only has the EPA overstepped its authority, calling the order, arbitrary, capricious and an abuse of discretion, it also believes that the ban should have been lifted once the company pled guilty and agreed to pay $4.5 billion over six years to the federal government.
BP also agreed to plead guilty on misconduct, neglect of ship officers, one count of obstruction of congress, one count of a violation of the Clean Water Act and one count of a violation of the Migratory Bird Treaty Act.
All of this, according to the company, should have closed the case and made it eligible to do new business with U.S. Government.
Related: Anadarko Petroleum (NYSE: APC) turning around?
The EPA said that the ban is temporary until the company could prove that it operates its business ethically.
In March, the Interior Department said that it would allow BP to bid in a Gulf of Mexico lease sale, but told the company that if it was the highest bidder, it would be disqualified if it was still under the EPA suspension. BP estimates that it has lost out on at least $1.9 billion in revenue as a result of the ban. It was unable to bid on contracts to supply fuel for the military—contracts the company has held in the past.
Despite a potential for billions more in fines from future court proceedings, the stock is up more than 41 percent from its lows. Some investors believe that once all of the regulatory overhang is resolved, the stock could more towards its pre-oil-spill levels of $60—a 46 percent gain from current levels.
Disclosure: At the time of this writing, Tim Parker had no position in the company mentioned.
Posted-In: bp EPA Gulf of Mexico U.S. GovernmentNews Legal Best of Benzinga
View Comments and Join the Discussion!