A Non-Public Blackberry Would Likely Find Interesting Investors (BBRY)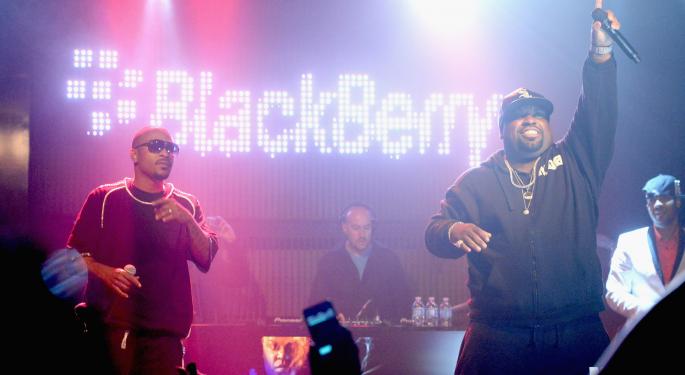 News has swirled of late that the BlackBerry (NASDAQ: BBRY)'s Board of Directors may be open to taking the public private and according to anonymous sources that spoke to Reuters, this might be the best option for the ailing company.
The argument, in summation, is that although the company appears to be incapable of returning to the glory days of being near the top of the smartphone food chain, its $3 billion in cash make it much more valuable than the reported $5 billion.
A senior executive at a large Canadian pension fund who works alongside private equity investors told Reuters that a leveraged buyout of the company worked well on paper.
"In terms of the scale and the nature of the asset, if you are convinced that the value is there, there is no reason why PE wouldn't look at it," the pension fund executive said.
The issue, according to others, is that a buyout does little to solve the problems plaguing the company—mainly a smartphone business that is seeing a mass customer exodus and failure to find any kind of large-scale demand internationally.
Possibly the best option for the company may be to go private and attempt to find a buyer for its smartphone business. The better performing enterprise business, which includes its well-respected network security business, may be what drives the company going forward and faces much less competition than the smartphone market.
Related: Google's Massive Android Growth Reduced Apple's iOS Market Share In Q2 2013
Sometime last year, Microsoft (NASDAQ: MSFT) and Amazon.com (NASDAQ: AMZN) participated in talks with BlackBerry about a possible merger and Chinese computer maker, Lenovo, was said to be interested in the company this year.
Of particular note is a rumor that BlackBerry has had discussions with Silver Lake Partners about a collaboration in its enterprise division. If the Dell (NASDAQ: DELL) deal takes place, a collaboration with BlackBerry could prove value for Silver Lake's Dell, a company that has had problems finding any kind of footing in the mobile market.
Blackberry hasn't commented on whether it has warmed up to the idea going private or not. CEO Thorsten Heins has remained hopeful that the BB10 operating system, along with the Q10 and Z10 and other phones rumored to be in production, are the future of the company.
Disclosure: At the time of this writing, Tim Parker had no position in the mentioned securities.
Posted-In: Amazon BB10 BBRY DELL MicrosoftNews M&A Tech Best of Benzinga
View Comments and Join the Discussion!