Apple Responds To Electrocution Controversy With Tradeback Program (AAPL)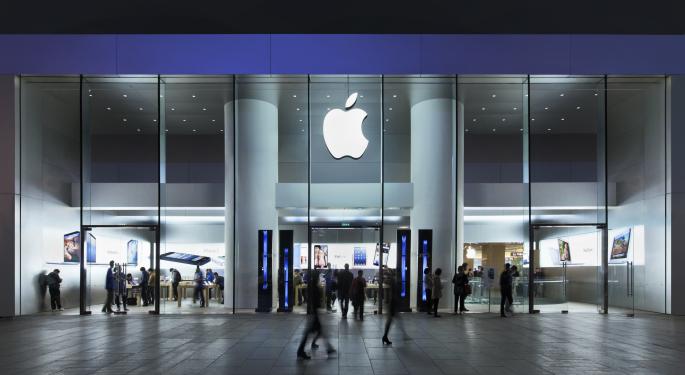 Product safety is a huge concern for most companies.
Apple Inc. (NASDAQ: AAPL) is no exception. Controversy surrounding the accidental electrocution of a Chinese flight attendant by an apparent knockoff charger in July resulted in Apple announcing a program to allow consumers to obtain an official Apple authorized charger for the deeply discounted price of $10.
According to 9to5Mac, the company's tradeback program, which beings August 15 in the U.S. and August 9 in China, specifies customers turn-in their third-party USB chargers as part of the deal. Customers must also bring in their iPhone, iPad or iPod for serial number verification.
Both Apple Retail Stores and Authorized Apple Resellers will honor the program. In a statement announcing details of the program Apple said:
"Customer safety is a top priority at Apple. That's why all of our products — including USB power adapters for iPhone, iPad, and iPod — undergo rigorous testing for safety and reliability and are designed to meet government safety standards around the world."
The tradeback program will last until October 18. Apple said it would recycle the traded-in adapters.
The program is Apple's second response to multiple "electrocution by charger" incidents in China. Computerworld reported that several days after the Chinese flight attendant incident, Chinese government news agency reports surfaced concerning a Beijing man who had allegedly been hospitalized and was in a coma following a similar incident with a third-party iPhone adapter.
Following the second incident, Apple created a website to help consumers properly identify official Apple adapters.
The negative publicity from China has been balanced, to a degree, by anticipation of new Apple products like the iPhone 5S and/or 6. Another positive was the news that the White House overturned an ITC ruling banning the sale and import of certain older Apple products.
Related: Obama Administration Surprises By Overturning Apple ITC Ruling
While Apple isn't responsible for products it doesn't manufacture, the negative press plus the fact that many consumers have complained about the $19 regular price of the official Apple USB device, left the company with no choice except to respond in some manner.
Shares of Apple were down $3.92, less than one percent at $465.54 in early trading Tuesday.
At the time of this writing, Jim Probasco had no position in Apple.
Posted-In: Apple Inc. Apple Retail Stores Authorized Apple Resellers electrocutionNews Retail Sales Global Media Best of Benzinga
View Comments and Join the Discussion!