More Corporations Demand Congress Act Against Patent Trolls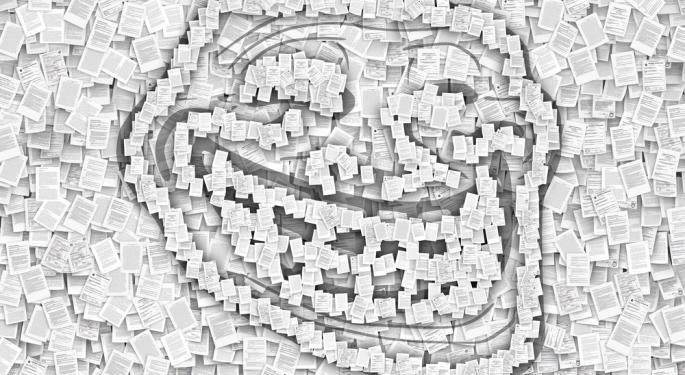 A number of major U.S. corporations have had it with patent trolls.
On Tuesday, the companies added their names to those urging Congress to do something about entities that buy up patents and then sue other companies for infringement, according to Reuters.
Among the companies asking lawmakers to act are Wal-Mart (NYSE: WMT), Google (NASDAQ: GOOG), Morgan Stanley (NYSE: MS) and Dell (NASDAQ: DELL).
While some of these infringement lawsuits involve actual products, in many cases they involve patents on business methods that the trolls claim they own.
All told, 44 companies signed a letter sent to the Senate and House of Representatives' Judiciary Committees urging changes in the law to give the U.S. Patent and Trademark Office greater authority when it comes to reviewing patents and rejecting any it decides should not have been granted in the first place.
The Washington Post, quoted the letter, and said, "Litigation brought by patent assertion entities (PAEs), commonly called trolls, has exploded in size and scope, and now represents a majority of all patent litigation."
The letter cited Boston University researchers who said patent trolling currently places a $29 billion strain on the economy each year.
Under current law, the patent office has the authority to review business method patents related to financial services. The legislation companies seek would include all business method patents.
Dealing with patent trolls has been a stated priority of the White House. What is new is the increased support from major corporations.
Related: Wall Street Firms Offer Rare Approval of White House Patent Move
Some of the companies who were signatories to the letter, according to The Washington Post, pointed out that patent litigation has grown to include companies that do not even own patents.
One popular hamburger chain, Whataburger, which owns no patents, has faced litigation for, among other things, putting calorie information on its website, according to Whataburger general counsel, Michael Gibbs.
The company scrapped plans to offer Wi-Fi access after learning that patent trolls were suing companies that offered such services to their customers.
At issue is the quality of the patents that form the basis for lawsuits. The letter from the companies said patent trolls "often buy questionable business method patents and assert them against dozens of diverse businesses that use standard technologies like document scanners and common features of the Internet, like promoting discounts or conducting live web chats with customers."
Representatives Darrell Issa (R-Calif.) and Judy Chu (D-Calif.) introduced legislation last week to address many of these issues. Other proposals include one by Rep. Peter DeFazio (D-Ore.) makes it easier for defendants who win in court to recover their legal costs.
At the time of this writing, Jim Probasco had no position in any mentioned securities.
View Comments and Join the Discussion!
Posted-In: Boston University business method patents CongressNews Politics Legal Media General Best of Benzinga