Senate Banking Committee Hears Complaints About Big Banks From MillerCoors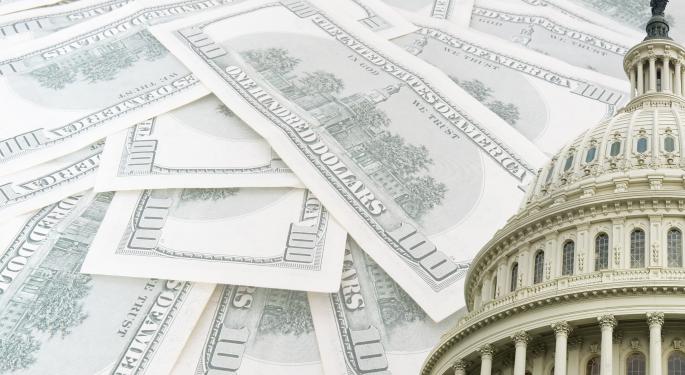 Instead of "David versus Goliath," the Senate Banking Committee had to sort out a "Goliath versus Goliath" scenario Tuesday, according to Reuters.
Big aluminum buyers, represented by the second largest brewer in the U.S., charged that the largest banks in the country drove up their costs by manipulating commodities – specifically, aluminum.
MillerCoors, consisting of the combined U.S. operations of Molson Coors Brewing (NYSE: TAP) and SABMiller told the committee that Goldman Sachs (NYSE: GS), Morgan Stanley (NYSE: MS) and JPMorgan Chase (NYSE: JPM), by controlling metal warehouses that are part of the London Metal Exchange network, increased their costs as much as $3 billion last year.
The banks, which generated $4 billion in commodity revenues last year, were not present at the hearing, but after it began, Goldman Sachs issued a rebuttal to the charges denying it deliberately created aluminum shortages and inflated prices.
Tim Weiner, global risk manager for MillerCoors, told the U.S. Senate banking committee that JPMorgan and Goldman Sachs, which bought the LME warehouses in 2010, "have created a bottleneck which limits the supply of aluminum."
The Senate banking committee sees itself charged with, among other things, untangling the escalation of unregulated Wall Street involvement in commodity trading, one result of the scrapping of the Glass-Steagall law that kept corporate and investment banking separate.
Senator Elizabeth Warren of Massachusetts said, "We've created a tangle and it takes time to undo that." Warren added that her "21st century Glass Steagall" bill would help to "disentangle what has become a mess that is both hard to regulate and is creating additional risk."
Related: Sen. Elizabeth Warren (D-MA) Defends 21st Century Glass-Steagall Act
Ohio Senator Sherrod Brown, said that the committee would ask banks and The Federal Reserve to give testimony at another hearing in September.
The question of whether banks should be allowed to invest in infrastructure like tankers and warehouses and, more importantly, own the physical commodities – such as aluminum – is central. Trading of derivatives is not part of the problem.
What are different now are the players. In the past, those who questioned Wall Street banks had little influence or clout. This time the complainants, specifically organizations like MillerCoors, are also powerful.
At the hearing, Weiner pointed to the fact that the practice of piling up aluminum and other metals in storage facilities caused companies like his to have to wait as long as 18 months to take delivery of physical supplies. And, time, as they say, is money.
This hearing was the first to address the oversight of banks in physical commodities since Reuters revealed last year that Goldman Sachs and Morgan Stanley had still not been told by the Fed whether they could own physical assets since becoming bank holding companies in 2008.
At the time of this writing, Jim Probasco had no position in any mentioned securities.
View Comments and Join the Discussion!
Posted-In: 21st Century Aluminum CommoditiesNews Legal Events Federal Reserve Media Best of Benzinga