The Comic Book Industry: 10 Facts About Its Financial Superpowers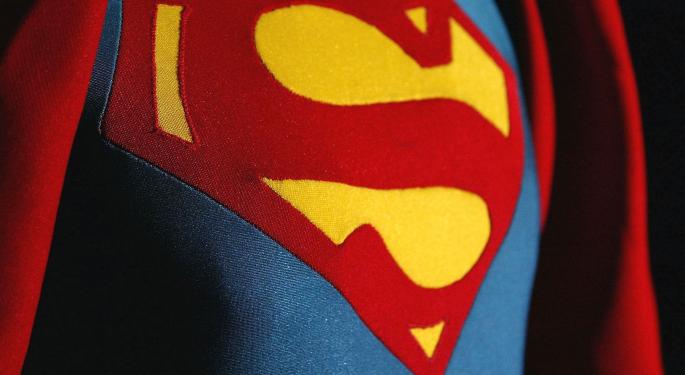 The original post can be viewed here.
By: Alex Hillsberg
We're just halfway through 2013 and we've already witnessed the success of superhero blockbusters.
Man of Steel, the latest take on the Superman franchise, grossed a whopping $116.6 million in the US on its opening weekend. Worldwide receipts, a month after its release, now stand at $635 million. These figures, however, trail the performance of Iron Man 3 by some margin. The Tony Stark franchise made $174.1 million on its opening weekend in the US. Globally, it has grossed $1.2 billion in 11 weeks! Iron Man 3 now ranks #5 in the all-time list for worldwide box office receipts.
The spectacular success of these superhero franchises has pumped up the excitement for the next one due in August — The Wolverine. Of all superheroes in both the DC and Marvel pantheons, you'll be hard pressed to find one more dearly loved by fans than Wolverine.
We all see a bit of us in this flawed, impulsive, cigar-smoking and trash-talking feral creature that's almost impossible to kill. He has a rumored brother (Sabretooth) who is his archenemy. He has a female clone (x-23) who thought it was her purpose in life to finish him off.
He has a Japanese son (Daken aka Dark Wolverine) who grows up thinking that his miserable childhood was caused his father. There's no storyline more juicy in the whole comics universe.
This new movie explores Wolverine's exploits in Japan. The setting is expected to heighten interest in the movie in Asian markets. Producers are betting that the swordplay and martial arts sequences will attract wider audience and greater box-office sales.
Wolverine trained as a ninja and was a samurai. He speaks fluent Japanese which is one of 7 languages in his arsenal. Not so hard to do if you have been around since the 1800s.
Lots of people have made loads of money from comic books translated into movies and we're sure you want to know which comic books top the bestseller list. The following infographic is a collection of interesting facts about comic books and the movies based on them. Whether you're a hardcore fanatic or simply a fan action movies, we've got you covered!
The following infographic has it all — From the top-selling comic book in recent years, to a comparison of lone-wolf superheroes and superhero teams.
Check out the dollars and cents behind the most popular superhero comics and movies:
The following article is from one of our external contributors. It does not represent the opinion of Benzinga and has not been edited.
Posted-In: Daken Dark Wolverine Iron Man 3 Man of Steel Sabretooth SupermanNews Rumors Best of Benzinga
View Comments and Join the Discussion!