Six Flags Investigates Death on Texas Giant Coaster (SIX)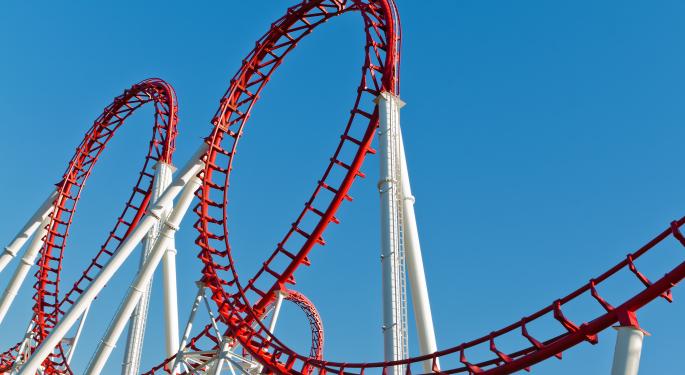 Six Flags Entertainment (NYSE: SIX) opens the week on a somber note after a fatal accident in its Six Flags Over America location on Friday.
On July 19, park guest Rosy Esparza was killed while riding the Texas Giant roller coaster in Arlington, Texas. According to Bloomberg, the woman's safety restraint may have been loose and witnesses claim she was thrown off the ride while rounding a turn.
Meanwhile, according to the Wall Street Journal, Arlington police do not suspect foul play in the incident. However, as WSJ noted, it is not clear how she was ultimately flung from the roller coaster.
Police will likely release a report on the death sometime on Monday, per the WSJ. However, that will mark the end of the investigation, as the situation appears to have been an accident.
And, as the WSJ noted, the Texas Department of Insurance does not investigate accidents either. As such, Six Flags will be left to determine the source of the problem on its own.
The WSJ reports the ride had a sticker authorizing its safe usage through February of 2014. And, its manufacturer claims to have built 50 roller coasters without any serious injuries or deaths before now. That said, the WSJ notes that riders suffered nearly a dozen neck-related injuries on the Texas Giant over the past two years.
According to the story, Six Flags has indicated its intent to determine what went wrong and will share that information when it becomes available.
Widespread Safety Issues?
According to The Dallas Morning News, other visitors have contacted it about their safety concerns at the park. Complaints generally involve inadequate staffing levels and associated safety problems. According to the story, at least 15 lawsuits have been filed against Six Flags in the last five years.
Lawsuit Pending?
The Dallas Morning News reports Esparza's family has hired an attorney. Beyond that, the family has declined to comment. However, it would be reasonable to speculate they're at least considering a lawsuit.
Market Reaction
Six Flags' stock is down around one percent on Monday, likely in response to its lower-than-expected, but unrelated, earnings report. This is not surprising, given that amusement park accidents occur on a daily basis around the world. And, this was just the second fatality in the park's 52-year history, as notes The Dallas Morning News.
Related: Earnings Scheduled for July 22, 2013
Perhaps investors are betting on a logical response from amusement park goers who may understand the risks of the rides they choose to board. That said, if a lawsuit ultimately reveals evidence of negligence or other safety issues emerge, the company could suffer a significant legal, financial and media black eye as a result of this event. Investors would be wise to monitor the fallout of Esparza's death closely and reevaluate their portfolio accordingly.
Posted-In: Arlington Police Texas Department of InsuranceNews Events Best of Benzinga
View Comments and Join the Discussion!