NCAA Dumps EA Sports, Says Will Not Renew License (EA)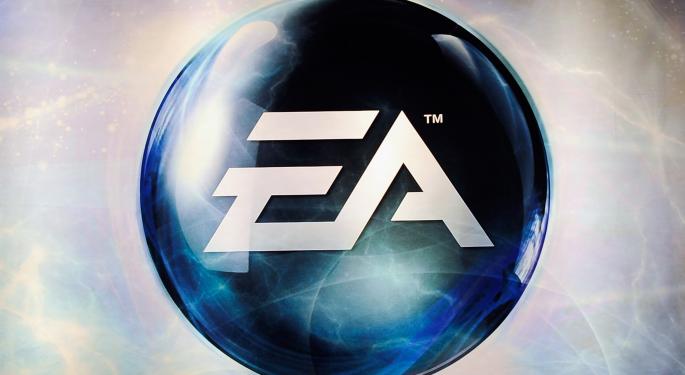 The end of an iconic sports gaming franchise is here: the NCAA has just announced that it will no longer license its name and brand to Electronic Arts' (NASDAQ: EA) EA Sports division.
This means that the very popular NCAA Football franchise will no longer exist, at least under its current name.
No Renewal
"The NCAA has made the decision not to enter a new contract for the license of its name and logo for the EA Sports NCAA Football video game," the NCAA said in a statement Wednesday. "The current contract expires in June 2014, but our timing is based on the need to provide EA notice for future planning."
Related: NCAA Will Not Renew EA Sports Contract
"As a result, the NCAA Football 2014 video game will be the last to include the NCAA's name and logo. We are confident in our legal position regarding the use of our trademarks in video games. But given the current business climate and costs of litigation, we determined participating in this game is not in the best interests of the NCAA."
The NCAA has recently entered a legal dispute with EA over trademarks and licensing disagreements and the NCAA blames the mistreatment on EA Sports and is now refusing to renew its contract due to its disappointment.
Not Dead Yet
However, there is still hope for gamers: the lack of a deal with the NCAA does not mean that the game is dead forever. However, EA Sports can just not use the name NCAA or any associated trademarks or the like in any future games.
"Member colleges and universities license their own trademarks and other intellectual property for the video game," said the NCAA in the statement, leaving the door open for school's to still license their brands out and create a game that does not carry the name NCAA. "They will have to independently decide whether to continue those business arrangements in the future."
Shares Volatile
EA shares were volatile on the news. Shares initially dropped as low as $23.39 from $24 before bouncing back to $23.82.
Posted-In: NCAANews Contracts Intraday Update Markets Movers Press Releases Best of Benzinga
View Comments and Join the Discussion!