Should You Refinance Your Mortgage?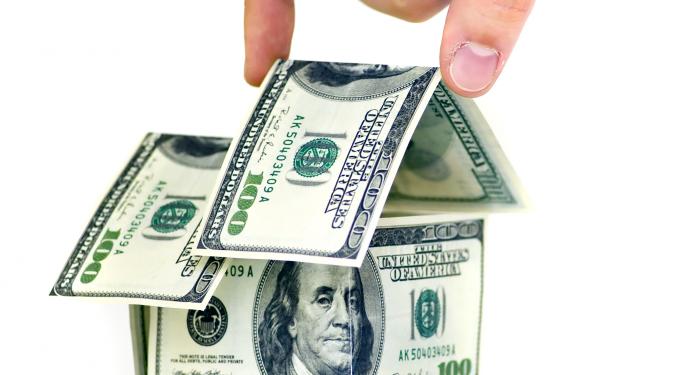 While Benzinga mostly covers actionable trading ideas and news stories, we've decided to delve a bit deeper into personal finance.
The team at Benzinga would like to assist readers with not just their investing endeavors, but their financial lives as a whole. And today, we continue this effort with determining whether you should refinance your mortgage.
Refinancing may seem like a no-brainer during periods of low interest rates. Yet, given the complexity and potential snags involved, you'll want to think twice before diving in head first. Should you refinance your mortgage?
Pros
Save Some Money!
The principal reason to refinance a mortgage is to save money. Even a minor reduction in your interest rate can lead to significant savings. For instance, suppose you have 15 years and $100,000 remaining on your loan. At 6 percent interest, you're paying $844 per month. Now, drop that to 5 percent interest and your payment falls to $791, saving $53 monthly and $9,540 over the remainder of the loan.
Related: Tips for Setting a Budget
Better Loan Terms
According to The San Francisco Chronicle, you may be able to reduce your loan term by refinancing. Doing so could increase your monthly payment, but would drastically reduce your long-term interest expenses.
You may also be able to switch from a variable to a fixed rate, as notes The San Francisco Chronicle. As such, you'd have more stability in your payment versus the risks of fluctuating interest rates.
Cons
Hassle
Chances are purchasing your home was the most difficult thing you've ever done. Unfortunately, when you refinance, you'll have to go through some of the same hassles again.
Refinancing a home involves a rigorous qualification process and is very paperwork intensive. That's not to say it won't be worth it, but think long and hard if you'll only save a small amount.
Fees
According to The San Francisco Chronicle, your lender will require an appraisal of your home. This will cost about $400, as noted the Chronicle, and is non-refundable. So, if the lender turns you down, you've essentially wasted a few hundred dollars.
If everything works out, you'll still need to pay closing costs. According to Yahoo! Homes, these range from three to six percent of the outstanding principal.
On this note, consider how long you plan to stay in your home, as it'll take some time to recoup the mentioned fees. Crunch the numbers and be sure refinancing will be worth it after all factors are considered.
Should you do it?
As with any major financial decision, this depends on your circumstances. In general, the longer you plan to stay in your home and the wider the gap between your current and future interest rate, the more worthwhile refinancing will be. On the other hand, if you plan to move next year or needed six months of counseling to overcome your home-buying stress, think twice about moving forward.
View Comments and Join the Discussion!
Posted-In: mortgage refinance RefinancingNews Rumors Psychology Economics Personal Finance General Best of Benzinga