Apple Could Build its Own Kinect with PrimeSense Acquisition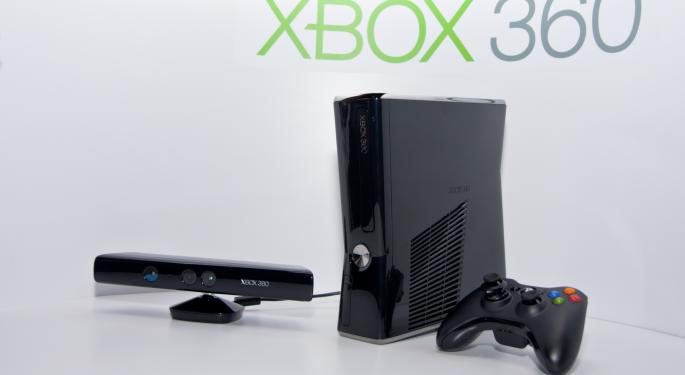 Microsoft (NASDAQ: MSFT) fans frequently complain that the company does not receive any credit for producing innovative products.
That could change this week if Apple (NASDAQ: AAPL) decides to acquire PrimeSense, the company responsible for building the sensor within Microsoft's (NASDAQ: MSFT) popular motion-sensing camera, Kinect.
While PrimeSense's technology is being credited for powering the first-generation model, it may not be associated with the Kinect sensor that will ship with Xbox One this fall. Even so, Apple is reportedly interested in acquiring the firm.
This would be an enormous compliment to Microsoft. By purchasing PrimeSense, Apple would validate everything that the Windows maker has tried to achieve with Kinect.
According to a translation of a report by Israeli newspaper Calcalist, Apple will pay as much as $280 million for PrimeSense. After the acquisition is finalized, the Mac maker hopes to add the firm's technology to future Apple products.
Fast Company speculated that PrimeSense could allow Apple's to produce its mysterious (and still-unconfirmed) television set.
This could be exciting news for those who want to talk to their TV while swinging their arms and flicking their fingers, but it might not be what every consumer desires.
The Verge recently published a story that asked, "Will the NSA use the Xbox One to spy on your family?" It is not hard to imagine that some individuals may replace the "Xbox One" with "Apple TV set" and wonder about the privacy of a PrimeSense-infused iDevice.
According to The Washington Post, 56 percent of Americans think that it is "acceptable" for the NSA to secretly access their phone records. But in a "non-scientific user poll" posted on the same site, 85 percent of respondents said that the government should not monitor the personal Internet data of U.S. citizens.
One could take this to mean that consumers would rather be spied on while making a call than while surfing the Internet. Even if that's true, that may not prevent Apple from igniting a controversy if and when it chooses to acquire PrimeSense.
Apple may not be too worried about the backlash, however. The company has been adding cameras to its notebooks and iDevices for several years, and consumers have yet to complain. Hackers already have the ability to tap into unsecured Web cams and spy on consumers. The NSA is surely capable of doing the same.
This is why some people detach their Web cams when they are not in use. Others tape cardboard over the lens to block unwanted viewers.
Louis Bedigian is the Senior Tech Analyst and Features Writer of Benzinga. You can reach him at 248-636-1322 or louis(at)benzingapro(dot)com. Follow him @LouisBedigianBZ
Posted-In: Apple Kinect Microsoft PrimeSenseNews Rumors M&A Tech Best of Benzinga
View Comments and Join the Discussion!