Amazon Should Root for Barnes & Noble to Stay Afloat (AMZN, BKS)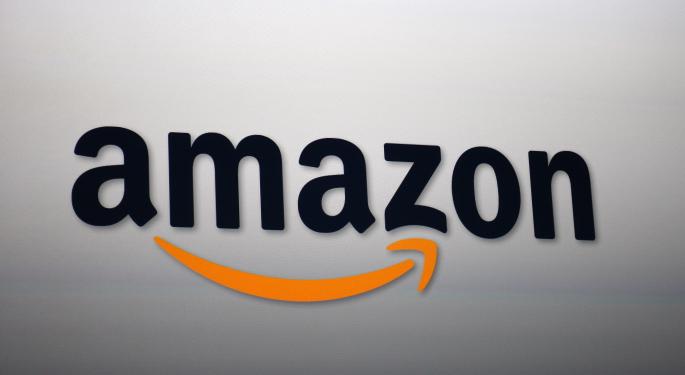 If Barnes & Noble (NYSE: BKS) goes down, Amazon.com (NASDAQ: AMZN) will feel the pain.
It may sound counter-intuitive, but according to The New York Times, it's true.
The theory, born out by recent history in the book business, is that when customers lose the opportunity to browse at a physical bookstore, online sales suffer. Such was the case after Borders failed and Barnes & Noble became the last big chain to allow book buyers to discover in a bookstore setting.
The importance of physical bookstores to overall sales volume, including books sold online is similar to the same phenomenon when applied to other products sold by companies like Amazon, but often viewed by shoppers in physical stores like Best Buy (NYSE: BBY), Sears (NASDAQ: SHLD), and others.
However, as The New York Times points out, physical bookstores offer an experience unlike many retail outlets. They often include a coffee shop, chairs, and sofas for lounging and reading, live author visits, and other components of the book buying experience that simply can't be duplicated online.
Meanwhile time and the harsh real world of commerce marches on. When July started, Penguin and Random House publishers became one, the CEO of Barnes & Noble resigned following a poor earnings report, and more recently, Apple (NASDAQ: AAPL) was judged to have conspired with major publishers in an e-book price fixing scheme, partly in an attempt to slow down or halt Amazon's growing lead in e-book sales.
E-books, a major part of Amazon's success are a big deal, mostly due to the savings they provide to consumers and publishers alike. Selling at 40 to 50 percent less than hardcopy versions, and offering publishers an opportunity to sell a product that involves no printing, no shipping, and no left-over copies to dispose of, it's easy to understand why e-book revenue soared a full $1 billion to $15 billion in 2012 according to The New York Times.
Related: Did Barnes & Noble's Nook Just Become a Kindle Clone?
If Barnes & Noble is to succeed, it may be precisely because of its traditional strength as a chain of physical bookstores. Leonard Riggio, who built Barnes & Noble into a national chain, wants to buy the physical stores, minus the Nook and college bookstores elements, and take the whole thing private.
If he succeeds, and Barnes & Noble remains a strong presence, Amazon.com just might let out a little sigh of relief.
Shares of Barnes & Noble, Inc. were up $0.47 at $17.28 Monday afternoon. Amazon.com Inc. was down $1.31 at $306.24.
At the time of this writing, Jim Probasco had no position in any mentioned securities.
Posted-In: Amazon.com Apple Barnes & Noble best buyNews Events Tech Media Best of Benzinga
View Comments and Join the Discussion!