Gasoline Prices Headed Higher as Investors Turn to Oil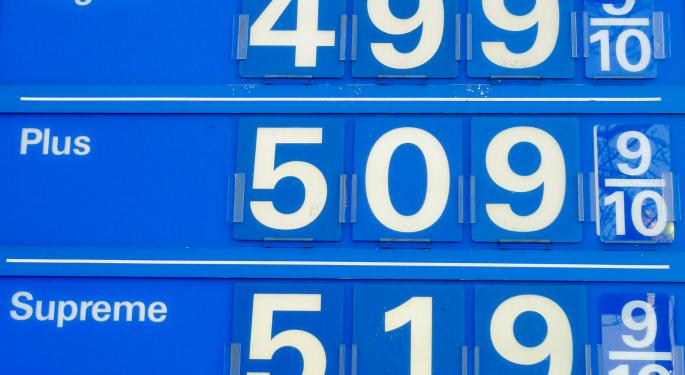 Consumers are going to see a spike in the cost of unleaded gasoline at the pump in August according to CNNMoney.
One of the prime drivers of the increase, according to Gasbuddy.com analyst Tom Kloza, is an increase in the price of oil and gasoline futures in July. Continued fear over turmoil in Egypt and other oil-producing countries is also in the background, according to oil trader and author Dan Dicker, who wrote Oil's Endless Bid.
Gas futures are up more than 10 percent at $3.01 per gallon, and oil prices are up more than 10 percent as well. Although prices at the pump have been relatively stable over the past couple of weeks that condition, Kloza said it will not last. He said gas could go up by as much as 30 cents a gallon during the month of August. Dicker predicted a slightly more modest bump of 25 cents a gallon.
The price hike may have already begun, according to AAA, which said the national average price for regular gasoline was up almost two cents per gallon on Thursday at $3.52.
Dicker also blamed the pending price hike on the decline in gold, which has caused investors to run to oil. "Gold just fell apart," he told CNNMoney. "Hedge funds and traders, they've put their money in the oil market. Crude oil has become the new gold."
NBC News reported that motorists could expect a 10 to 20 cents per gallon hike as soon as in the next several days, thanks to a combination of rising oil prices and increased demand as the summer vacation driving season peaks.
The price of oil, in addition to investor interest due to the gold decline, was also given a boost when Federal Reserve Chairman, Ben Bernanke said the Fed was going to continue its accommodative policies, at least for the rest of the year.
Related: Brent Soars As Dollar Slides
NBC reported that the last time gasoline prices exceeded $3.65 per gallon was in February. Kloza told NBC that, despite fears about reduced supply due to lower output from Libya and the turmoil in Egypt and elsewhere, he actually expected a more "tempered climb" in prices, thanks to the fact that "Refinery output is at the highest it's been since 2007."
As if things weren't complicated enough with declining gold, the Fed, geopolitical turmoil and the twin forces of supply and demand affecting gasoline prices, hurricane season is here, a fact that caused Kloza to put everything in perspective.
"I don't think this is a secular move," Kloza said, "and we should start panicking about North Africa. It's temporary, and it's a quiet time in the tropic. I guess it could be the bridge to August when we have tropical weather." Kloza added, "I tend to think the fourth quarter will be lower than the third quarter. The third quarter is a crap shoot."
Meanwhile, as motorists groan about rising gas prices, investors see a window and are taking advantage.
Posted-In: AAANews Commodities Topics Events Markets Media General Best of Benzinga
View Comments and Join the Discussion!