Constancio Calls For Public Backstop For Banking Union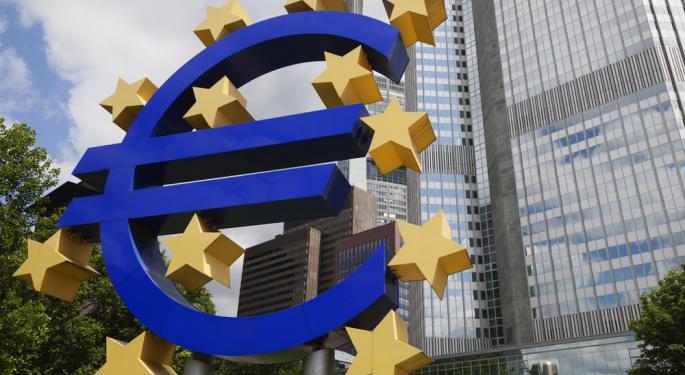 The euro traded steadily at $1.30 on Friday morning after US Federal Reserve Chairman Ben Bernanke's comments sent the dollar tumbling. Bernanke indicated that the US central bank was not planning to taper its' bond buying program anytime soon, citing weakness in the labor market as his reason.
Back in June, Bernanke sent the dollar soaring after he revealed that the Fed was planning to pull back on its $85 billion per month bond buying plan when the US economy, namely the labor market, improved. The statement buoyed the dollar as investors poured over US economic data for clues about when the funding would be pulled.
In the eurozone, the European Central Bank has adopted a forward guidance position after historically refusing to precommit to policy decisions. Last week, the bank assured investors that it was planning to continue with accommodative policies for the foreseeable future.
Reuters reported that the ECB's Vice President, Vitor Constancio is expected to speak in Singapore on Friday, where he will discuss the bloc's progress on creating a banking union, one of the massive restructuring steps the region is taking to pull itself out of recession.
The banking union, if agreed to by all EU members, is expected to be set up in 2015. The idea behind the structure is to align all of the region's banks under one unified system in order to break the link between failing banks and governments. The proposed banking union will build up a 55 to 70 billion euro fund which will be used to help save failing banks.
In his speech in Singapore, Constancio criticizes the structure by saying that there should be a public backstop included in the plan. In his opinion, the proposal is lacking a backup plan, as most expect that the new banking system will need about a decade to build up reserves.
Posted-In: ecbNews Eurozone Commodities Forex Global Federal Reserve Markets Best of Benzinga
View Comments and Join the Discussion!