Apple, Amazon Drop 'App Store' Lawsuit (AAPL, AMZN)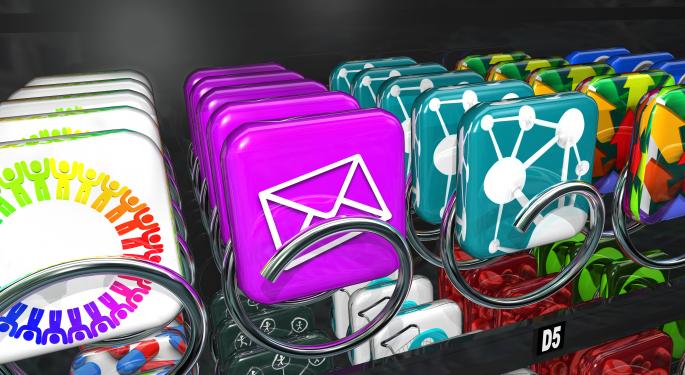 According to Reuters, Apple (NASDAQ: AAPL) and Amazon (NASDAQ: AMZN) are putting to rest their lawsuit that would have determined who has the right to use the term, "app store."
The case was Apple Inc v. Amazon.com Inc. et al, U.S. District Court, Northern District of California, No. 11-01327. To sum it up, Apple, who coined the term "app store" in July of 2008, was unhappy that Amazon launched the Amazon "Appstore" for Android in March of 2011.
In the filing, Apple claimed trademark violation and false advertising, but Amazon said that the term "app store" was now so generic that consumers didn't connect the term with Apple.
Amazon noted that current CEO, Tim Cook had used the language, "number of app stores out there" and past CEO, Steve Jobs had talked about the "four app stores on Android" prior to his death.
Related: Leaked iPhone Images Likely Fake
On Tuesday, the case was dropped. The official reason for walking away was, "With more than 900,000 apps and 50 billion downloads, customers know where they can purchase their favorite apps," according to an Apple Spokesman. In other words, "our app store is crushing yours so if you really want to use the term, have at it."
Amazon's statement was slightly different. The company thanked the court for dismissing the litigation. "We're gratified that the court has conclusively dismissed this case. We look forward to continuing our focus on delivering the best possible appstore experience to customers and developers," according to an Amazon spokesperson.
The question, which will likely never be answered is, did Apple dismiss the case by choice or was there indication that it wouldn't win? Regardless, Apple's legal team has enough on its plate to keep it busy.
The company, which is happy to let people know that it aggressively defends its intellectual property has a long history of doing just that. Wikipedia has an interesting chronicle of Apple's litigation history. Although the site can sometimes be questionable in its facts, the 231 sources it cites in the article make it worth your reading time.
Disclosure: At the time of this writing, Tim Parker was long Apple.
Posted-In: Amazon App Store Apple Steve Jobs Tim CookNews Legal Tech Best of Benzinga
View Comments and Join the Discussion!