Greek Bailout Funding Released, With Strings Attached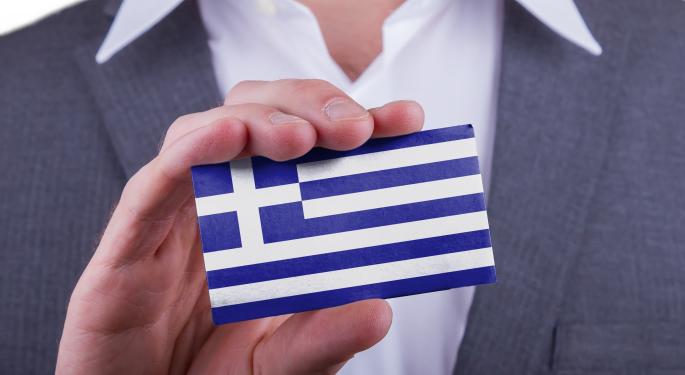 The euro remained steadily at $1.28 on Tuesday morning after the Troika agreed to unlock 4 billion euros worth of aid as part of Greece's bailout.
The money is coming at a price though; the nation's creditors have demanded that Athens cut back on government payrolls , among other belt tightening reforms.
At their summit on Monday, the eurozone finance ministers agreed to unlock the bailout money despite Greece's lack of progress on its bailout program. In the past, the creditors' disappointment with the nation's execution of the bailout terms has kept the government from receiving the money on time.
While the troika's refusal to payout was aimed at pressuring the Greek government to make the necessary reforms, the negative effects to the economy outweighed the positive.
According to the Wall Street Journal, the eurozone ministers were much more lenient with Greece and even praised the nation's progress despite the fact that several reforms had stalled in several areas.
German Finance Minister Wolfgang Schauble remarked that Greece's progress warranted respect and although the nation was moving forward in a lot of areas, there is still some room for improvement.
Both the health care sector and the tax system are in dire need of reform, yet the Greek government has done little to comply with the troika's requests. Now the nation has until July 19th to pass a bill which will change health care spending and make improvements to the tax system.
The troika is also leaning on Greece to cut its public sector workers and shift some of them to more useful positions. By the end of September, the nation is required to move 12,500 public sector workers into a scheme called the "mobility reserve"; where they will be paid half their salary for a year while they wait to be transferred to another, more useful job.
If no position is found by the end of the one year period, the worker will be cut completely.
Posted-In: European Central Bank (ECB)News Eurozone Commodities Forex Global Federal Reserve Markets Best of Benzinga
View Comments and Join the Discussion!