Does it Matter if Netflix's Founding Story is Fake? (NFLX)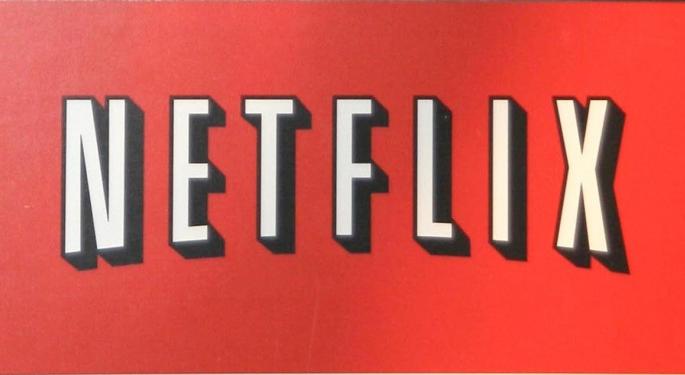 Netflix (NASDAQ: NFLX) co-founder and CEO Reed Hastings has repeatedly told the same story about how the firm was conceived.
"The genesis of Netflix came in 1997 when I got this late fee, about $40, for Apollo 13," Hastings wrote in a CNNMoney editorial in January 2009. "I remember the fee because I was embarrassed about it. That was back in the VHS days, and it got me thinking that there's a big market out there."
To test his concept of DVDs-by-mail, Hastings claimed that he mailed a bunch of CDs to himself in nothing more than an envelope.
"It was a long 24 hours until the mail arrived back at my house, and I ripped them open and they were all in great shape," Hastings added. "That was the big excitement point."
Related: Netflix CEO Reed Hastings Fears Hulu as an Indie Player
Hastings' story is amusing, but Netflix co-founder Marc Randolph told Netflixed author and former Reuters reporter Gina Keating that Hastings' story is a lie. Hastings supposedly fabricated the story to explain how the firm worked.
"I think Reed Hastings' story about being frustrated with late fees -- you know, if it's not true, I'm not that worried about it," Nicolas Boillot, CEO of HB Agency and author of I Killed a Rabid Fox with a Croquet Mallet: Making Your Business Stories Compelling and Memorable, told Benzinga.
"It's memorable, it creates an association in my head, and it really is in line with his message. Whether he was frustrated with late fees or saw that there were late fees and thought, 'Hey, the Internet gives me a place where I can do a lot better than that,' I don't really care. It's nice to have a narrative around it."
Boillot -- who literally killed a rabid fox with a croquet mallet after it approached his home and endangered his family -- said that he does not advocate lying.
"I advocate looking around the business and seeing if there are real stories with real people that we can leverage and say something about the business," he told Benzinga. "For instance, it doesn't say much about me as a businessman that I located a croquet mallet, of all things, and ran to get it and slaughtered this rabid fox that was threatening my family. Things like that say a little bit about your character."
Boillot did not plan on repeating the fox story, but it took on a life of its own.
"I don't want to boast about it, but I find it interesting that they don't remember, 'Oh, you're the guy who runs that marketing agency,'" said Boillot. "It's, 'You're the guy who killed the rabid fox.'"
Contrary to the title, the book is not about how he turned a croquet mallet into a deadly weapon.
"It's really a book on telling stories and the title is just a catchy title," said Boillot. "In sort of this bigger world that we operate in now, businesses are differentiating themselves on facts and figures and features and benefits of products. Those things don't last, and I think what lasts are the stories.
"What's happened in marketing, we've lost the ability to tell stories -- and we're a little bit afraid of it. I wanted to write a book on it. It's a short book with just some basic how-to's on writing good business stories."
Louis Bedigian is the Senior Tech Analyst and Features Writer of Benzinga. You can reach him at 248-636-1322 or louis(at)benzingapro(dot)com. Follow him @LouisBedigianBZ
Posted-In: Gina KeatingNews Entrepreneurship Management Success Stories Startups Tech General Best of Benzinga
View Comments and Join the Discussion!