Dell Shares Climb As ISS Recommends Go-Private Offer, Ignore Icahn Bid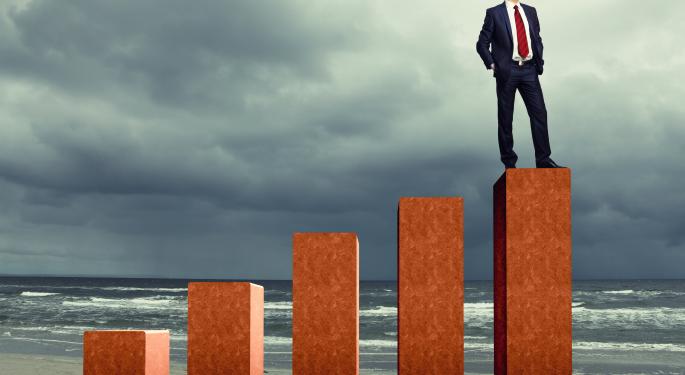 Influential investor group ISS Proxy Advisory Services Monday morning announced that it supports Michael Dell and Silver Lake's offer to take Dell (NASDAQ: DELL) private. The pair has previously offered to take the company private at $13.65 per share.
"ISS recommends clients vote FOR this transaction, which offers a 25.5 percent premium to the unaffected share price, provides certainty of value, and transfers the risk of the deteriorating PC business and the company's on-going business transformation to the buyout group," the company wrote.
No Higher Bid
On Friday, the investor group led by Michael Dell and Silver Lake issued a statement and slide-deck showing why their deal represents a better value for shareholders and stated that the group will not raise its offer. The group also believes that Carl Icahn's valuation of the company at $22.34 represents a lofty valuation that is nearly un-achievable and creates much more risk for shareholders.
The Dell board noted that the presentation from Icahn and Southeastern Asset Management represents FV/EBITDA multiple of 12.0 times at current valuations. However, they note that Hewlett-Packard (NYSE: HPQ) only trades at 4.6 times EBITDA and therefore the Icahn proposal represents an extremely inflated multiple and thus extremely overvalues the company.
Related: Barron's Recap: The New Breed of Income Funds.
Dell and Silver Lake also show that their deal is a substantial premium to Hewlett-Packard multiples. Hewlett-Packard trades at about seven times forward earnings, which would value Dell at $7.00 given the consensus forecast for this year's earnings. And assuming that Dell trades at a 43 percent premium to Hewlett-Packard, the stock price only rises to $8.67.
Vote Still Unlikely?
Barron's this weekend called the Dell and Silver Lake offer "dead on arrival" as they expect that, even given the ISS approval. "The buyout needs approval of a majority of Dell shareholders without considering Michael Dell's 16 percent stake," wrote Barron's this weekend. "That means that the deal needs the support of about 43 percent of Dell shareholders (a majority of the remaining 84 percent of the shares)."
Icahn and Southeastern together control 13 percent and along with others who have voiced opposition to the deal, they control about 18 percent of shares. Also, Barron's estimates that 10 percent of shareholders will not vote and abstentions represent no votes. Therefore, 64 percent of the remaining shares outside of those controlled by or in agreement with Icahn need to vote for the Dell deal.
Shares Rise
Dell shares rose in the pre-market sharply to $13.42, a gain of nearly three percent from Friday's close at $13.03. Markets now await the shareholder meeting and vote on July 18 to see if the company will go private or if Icahn will succeed in his tender offer to keep part of the company public.
Posted-In: News Barron's Previews Management M&A Pre-Market Outlook Markets Movers Best of Benzinga
View Comments and Join the Discussion!