EXCLUSIVE: The Biggest Foreign Policy Move of the Century That Nobody Knows About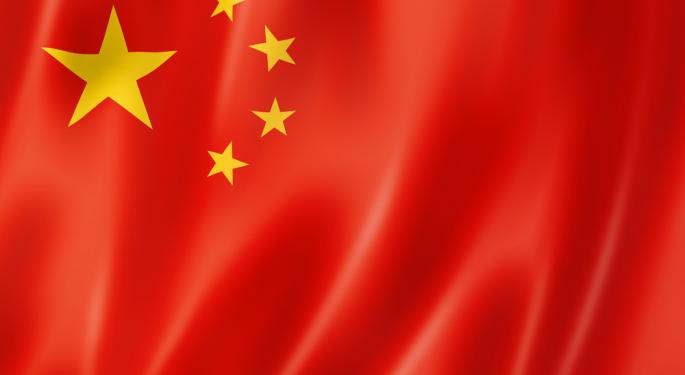 The United States Dollar dominates world transactions. Following typical fashion, China, the main contender for superpower status, has initiated a series of policies to take on the dollar  as the primary world currency.
Historically, China has not allowed their currency to be used on the international stage,  outlawing currency to leave the country because they used a fixed exchange rate. As  outlined in the superpower article, countries vote for the superpower by deciding whose  currency to accept.
CEO of China's first mutual fund, Aaron Boesky explained, "What China has been doing, is they've gone around to countries for the last five years and they have gotten countries  to sign the agreement. Their agreement is called the renminbi settlement agreement. The renminbi settlement agreement is an agreement where China is making side deals with  countries right now; they are saying, 'We are not going to pay in dollars for your oil, we  are going to give you Chinese paper for it'. So they are doing the deals [similar to those  the United States depends on]. Twenty five countries have already signed the renminbi settlement agreement."
Related: Read the first part of this series here: What China Must do to Surpass the US
Continuing with countries that are becoming part of China's syndicate, Boesky pointed  out, "Most of the countries that are signing up are anti-american. They're countries that  aren't in the american syndicate. So, you get like countries like Venezuela, they have huge  resources, but they're burning american flags. They don't want to give everything for the  American paper. So you got anti-american countries that could be ranging from political  agendas to religious purposes, to any reason. You have countries that don't want to be  apart of the American syndicate, and they need a choice. It's like Pepsi and Coke. If you  only have Coke and you don't like Coke, you'll take anything... There are also going to be  middle ground countries who want some diversification from the dollar."
Boesky went on to explain that this can have positive effects for the United States. If China  is able to round up and work with counties that are viewed as rogue states, they will be  grounded by China. In order to maintain a relationship with China, they cannot engage  activities the United States classifies as dangerous.
View Comments and Join the Discussion!
Posted-In: Aaron Boesky China Marco Polo FundNews Global Economics Markets Interview Best of Benzinga