Can Microsoft's Surface 2 Save NVIDIA's Tegra 4? (MSFT, NVDA)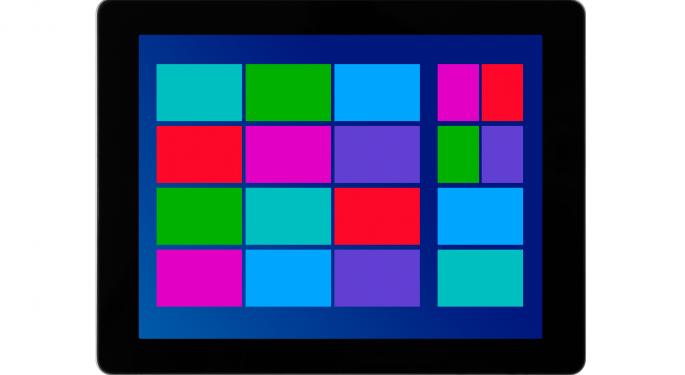 Few manufacturers are signing up to build tablets with NVIDIA's (NASDAQ: NVDA) Tegra 4 processor.
According to DigiTimes, only manufacturers of mid-range and high-end tablets are ordering the Tegra 4, mostly because of its cost. To save money, many brand vendors are turning to chip makers that are based in China or Taiwan.
Hewlett-Packard (NYSE: HPQ), Asus and Toshiba are among the few companies that have purchased NVIDIA's latest chip. Hewlett-Packard's SlateBook x2, which ships to American retailers next month, will be one of the first tablets to feature a Tegra 4 processor. With an MSRP of $479, it will also be one of the cheapest.
Hewlett-Packard will also sell an all-in-one Tegra 4-powered PC for $399.
Other manufacturers are shooting for the high-end market. Toshiba currently offers a Tegra 4 tablet in Japan that sells for $899. Asus' Transformer Pad is a bit cheaper, retailing for $599, but that is considerably more expensive than Apple's (NASDAQ: AAPL) iPad and Amazon's (NASDAQ: AMZN) Kindle Fire.
Even if future Tegra processors achieve PS3-quality graphics, NVIDIA could still find it difficult to score new sales.
All three of the major console manufacturers -- Microsoft (NASDAQ: MSFT), Sony (NYSE: SNE) and Nintendo (OTC: NTDOY) (OTC Pink: NTDOY) -- signed agreements with AMD (NYSE: AMD) to build processors for their new game machines. Unless NVIDIA can offer something unique, who's to say that the tablet industry won't do the same as chips become more powerful?
There is one product that could help sales of the Tegra 4 (if nothing else): the second-generation Surface.
Rumored to be released this fall, Surface 2 is expected to come in multiple varieties that stretch beyond the "Pro" and "RT" versions of the original. One of them could be a mini tablet. Another might feature Qualcomm (NASDAQ: QCOM) chips.
The RT version is expected to follow in the footsteps of its predecessor and contain a Tegra processor. That could be huge for NVIDIA.
While the first Surface failed to live up to sales expectations, the same could be said for the original Xbox. That console sold a mere 24.6 million units. Xbox 360, Microsoft's second console, has sold more than 77 million units.
If Microsoft can initiate a similar turnaround plan for Surface, it might just become one of the most successful tablets of the year. In turn, it could bolster sales of NVIDIA's chips and revive the ailing Tegra brand.
Louis Bedigian is the Senior Tech Analyst and Features Writer of Benzinga. You can reach him at 248-636-1322 or louis(at)benzingapro(dot)com. Follow him @LouisBedigianBZ
Posted-In: Amazon Apple iPad Kindle Fire MicrosoftNews Rumors Tech Best of Benzinga
View Comments and Join the Discussion!