Will Microsoft Lure Cable Giants to Xbox One Before PlayStation 4 and Apple TV? (MSFT, AAPL)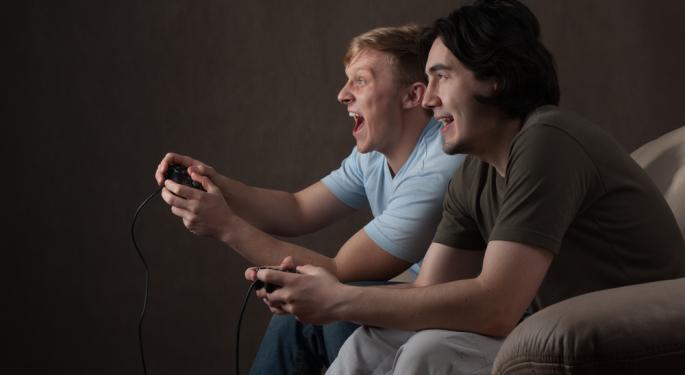 When consumers look at the $200 starting price of Xbox 360, they may ask themselves, "What am I paying for?"
The answer to that question is critical to the future of Microsoft's (NASDAQ: MSFT) next console, Xbox One. At $499, it is the company's most expensive gaming device (not including the Surface Pro, which can be used to play games).
Xbox One was first unveiled on May 21. At the time, Microsoft focused heavily on the non-interactive entertainment options, such as the voice-controlled Kinect features for TV and movies.
There will be some consumers who eventually buy Xbox One for those features. When the console is released this fall, however, most people will buy it for the exclusive games -- and the promise of a new Halo in 2014.
Still, Xbox One will retail for $499 -- $400 more than an Apple TV (NASDAQ: AAPL). Why should consumers who don't care about gaming pay such a high price for an entertainment device?
Related: Could Hulu's Senior VP Help Apple Become a Content King?
Microsoft began to provide an answer when it announced that it had signed an unexpectedly large deal with Time Warner Cable (NYSE: TWC). For the first time ever, Time Warner Cable subscribers will be able to stream 300 live channels through an Xbox 360.
In the not-too-distant future, this feature is also expected to come to Xbox One.
At first glance, this announcement might seem irrelevant. Time Warner subscribers can already view those channels, so why should they but an Xbox to stream them online?
By adding Time Warner to the mix, Microsoft is giving Xbox users another level of flexibility. Instead of having to pay to hook up cable in every room in the house, consumers will now be able to watch live TV wherever they want -- without extra wires or a cable box. They will need an Xbox 360, but 77 million people already own one.
Before signing with Time Warner, Microsoft inked deals with Comcast (NASDAQ: CMCSA) and Verizon (NYSE: VZ). The Comcast Xfinity app does not currently include live television, but subscribers can use it to view on-demand content from the pay-TV provider.
Only select channels can be watched live with Verizon's FiOS TV app.
Xbox 360 also contains apps from EPIX, Netflix (NASDAQ: NFLX), Hulu Plus, ESPN, YouTube, Dailymotion, Crackle, CinemaNow and HBO Go. Each one provides a variety of on-demand viewing options, but none of them offer live TV.
By persuading Time Warner to take a leap of faith and offer virtually all of its live channels on Xbox 360, Microsoft might be able to persuade other pay-TV giants to come aboard.
Never mind Comcast and Verizon, which have already built apps for the console. Microsoft needs to lure all of the pay-TV companies to Xbox, including Cablevision (NYSE: CVC), AT&T (NYSE: T), Charter Communications (NASDAQ: CHTR), Dish Network (NASDAQ: DISH) and DirecTV (NASDAQ: DTV).
Thus far, no single device has been able to ink massive deals with all of the cable and satellite service providers. Apple is rumored to be talking to Time Warner about a possible deal, but that's just one of many cable providers -- and one of three that Microsoft secured first.
Sony (NYSE: SNE) has yet to ink a similar deal for PlayStation 3 or its upcoming console, PlayStation 4. But it can rest easy knowing that more consumers use PlayStation 3 to watch Netflix than any other TV-connected device.
Neither Microsoft nor Time Warner have revealed the terms of their new agreement, but it benefits both parties fairly equally. Microsoft gains the benefit of having yet another content provider for its online service, Xbox Live, while Time Warner has opened the door for additional exposure.
In time, that exposure could lead to additional subscribers.
Louis Bedigian is the Senior Tech Analyst and Features Writer of Benzinga. You can reach him at 248-636-1322 or louis(at)benzingapro(dot)com. Follow him @LouisBedigianBZ
Posted-In: Apple TV FiOS TV Microsoft PlayStation 3News Rumors Success Stories Tech Best of Benzinga
View Comments and Join the Discussion!