Bitcoin ETF Backed By Winklevoss Twins 'Has Fruitcake Written All Over It'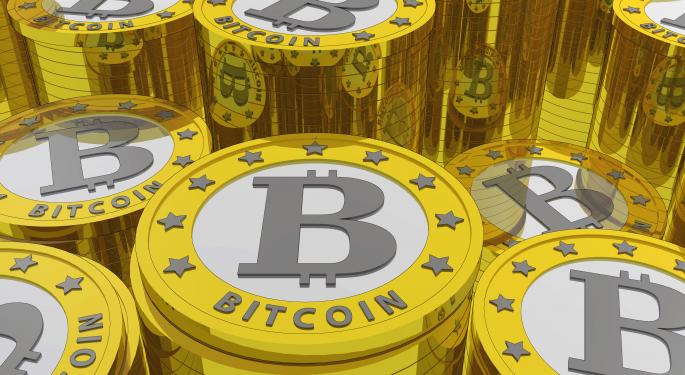 Or so wrote FastFT Tuesday morning on its blog.
On Monday, the Winklevoss twins, famous for their role in the founding and growth of Facebook (NASDAQ: FB), backed an ETF to track the price action of bitcoins. However, skepticism already has been voiced to the viability of the product.
Liquidity Concerns
Concerns surrounding the new ETF's potential liquidity have already sprung up and traders are quick to point out the faults of the product. Bitcoins are anonymous, un-taxed, and liquid despite recent price moves, even though liquidity never dried up in the massive swings. Comparatively, ETFs are taxed, contain fees, and may not be liquid.
The Financial Times took these concerns one step further in the FastFT blog post, saying that "the first (sanity) test [for the ETF] will be finding an exchange to admit the fund." It is unlikely that a U.S. exchange would want the product, because bitcoins represent an anti-establishment, separatist movement for an uncontrolled currency. Thus, they might be skeptical of carrying a product that has an ideological backing that is against the principles of a stock exchange in the first place.
However, the FT does point out that there is precedent for ridiculous listings in the U.K. on the London Stock Exchange. " Of course, given the UK listing authority's track record with woefully governed Kazakh miners, the Winklevoss duo could always try to pull off their stunt in London."
Success Unlikely
It will be difficult to convince potential investors to invest in the product and also for the Winklevoss twins to ensure liquidity. "The thing the twins will have to get their minds around is how to ensure liquidity in a fund based on horribly illiquid virtual securities. Until they succeed in that, it is safe to say that their Bitcoin ETF idea has fruitcake written all over it."
What happens when the market moves against them and massive amounts of redemption orders come piling in? "Recent market upheaval following US Federal Reserve talk of tapering quantitative easing forced Citigroup to freeze redemptions on ETFs." If they were to freeze redemptions, it would overnight reduce the confidence in the ETF and it could severely stress the personal wealth of the twins.
Posted-In: Bitcoin Financial TimesNews New ETFs Currency ETFs Offerings Intraday Update ETFs Best of Benzinga
View Comments and Join the Discussion!