Are the Sex-Friendly Hybrid Mattresses All They're Cracked Up to Be? (LEG, TPX)
Two months ago, Leggett & Platt (NYSE: LEG) unveiled the results of an independent sleep study that indicated that memory foam mattresses aren't as sexy as they appear.
Tempur-Pedic (NYSE: TPX), one of the leading manufacturers of memory foam, does not mention sex in any of its advertisements. Like most mattress companies, Tempur-Pedic has chosen to focus exclusively on the quality of sleep.
While sleep is important, it's not as if sleep is the only thing people do in bed.
Recognizing this, Leggett & Platt produced a number of components -- such as Comfort Core (fabric-encased innerspring) -- for what it refers to as the Ultimate Hybrid.
Dozens of manufacturers (including Serta, Sherwood, Banner, Rest Assured, Fox Mattresses and Custom Comfort) produce Ultimate Hybrid mattresses. They look and sound nice on paper…but are they really any different from the norm?
Related: Leggett & Platt Wants to Bring Sex Back to the Bedroom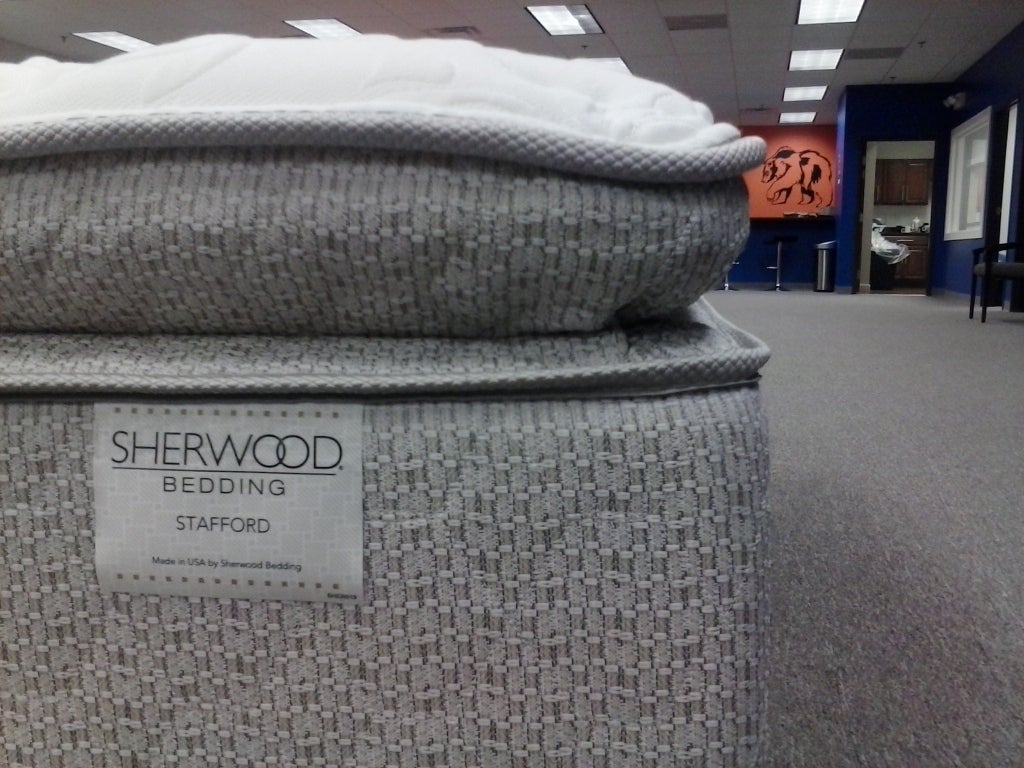 Last month, Sherwood sent Benzinga one of its Ultimate Hybrid mattresses -- the Queen Stafford Jumbo Pillow Top Mattress Set, to be exact -- to allow the staff (and the summer interns) to test it out firsthand.
First Impressions
The term "pillow top" may be new to those who have been sleeping on the same mattress for 10 or 20 years. On its surface, that might sound like a mattress that features a bunch of squishy, feather pillows stuffed inside.
In reality, it is a soft and fluffy topping that feels more like a cloud -- if clouds were extremely comfortable and provided the perfect balance between softness and firmness.
As one intern put it (after jumping onto the bed face-first), "That felt really good."
At the same time, the mattress offered a great level of bounce, which is perfect for people who like to jump on the bed -- or enjoy other bouncy activities.
Hybrids vs. the World
It's easy to love this Sherwood bed after sleeping on a mattress that's ready to be thrown away. But how does it compare to brand-new mattresses?
While there are some traditional (spring-based) mattresses that are very comfortable, most of them sell for $1,000 or more. The same can be said for some of the better hybrid mattresses that are available.
Meanwhile, this Sherwood bed has an MSRP of $799.
In all honesty, it felt better than all of the mattresses that were tested for the purpose of this review.
This includes memory foam beds that retail for several thousand dollars. They are nice, to be sure. They provide a very unique sleeping experience. But that sinking sensation -- the one that prevents them from being a great bed for athletic activities -- is noticeable the second you sit on a memory foam mattress.
Good Afternoon, Good Evening and Goodnight
Benzinga intern Luke Jacobi chimed in with his first-night impressions of the Sherwood bed.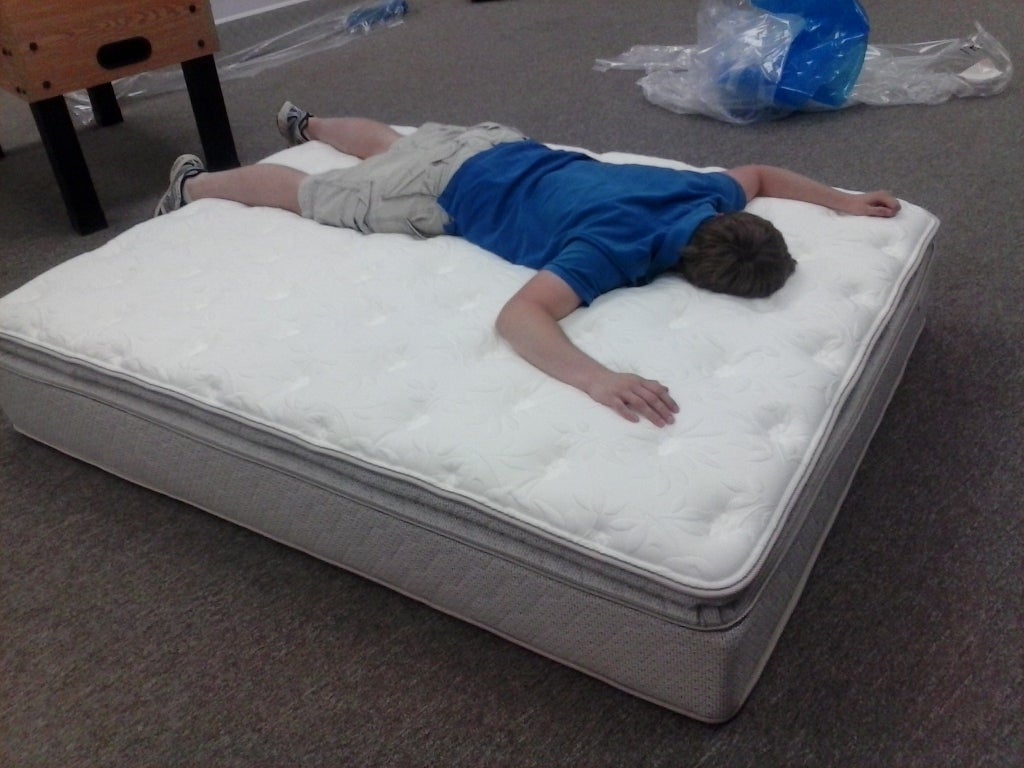 "Sleeping on the hybrid mattress was orgasmic," he said. "I fell asleep as soon as I came in contact with the fibers! Best of all, I slept through the entire night and was well rested for the morning."
Louis Bedigian is the Senior Tech Analyst and Features Writer of Benzinga. You can reach him at 248-636-1322 or louis(at)benzingapro(dot)com. Follow him @LouisBedigianBZ
Posted-In: Leggett & Platt Luke Jacobi Ultimate HybridNews Success Stories Tech Best of Benzinga
View Comments and Join the Discussion!