EXCLUSIVE INTERVIEW: Jive Software CEO on NSA and Technology (JIVE)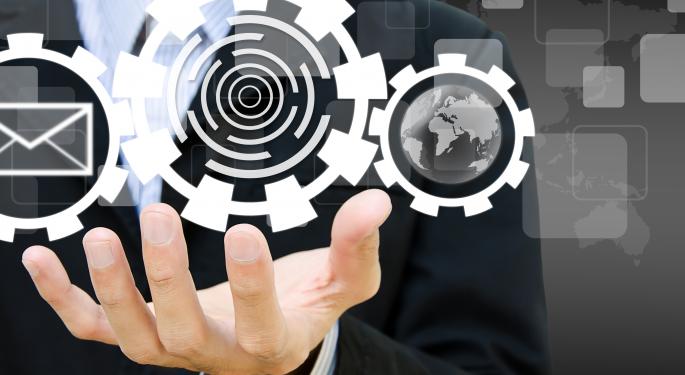 Editor's note: To read part one of this exclusive interview on Benzinga, click here.
In his exclusive interview with Benzinga, Jive Software (NASDAQ: JIVE) CEO Tony Zingale explained how he feels the National Security Agency's data mining programs will affect the technology industry.
Earlier this month, former NSA contractor Edward Snowden released details that the government is collecting data about its residents via phone calls, and an array of social media and other internet outlets.
Although no major business platform companies have been implicated in data sharing, investors have been concerned.
When asked about how these programs may affect Jive, Tony Zingale began by explaining that this data collection is not compatible with Jive Software. "Its really outside of our area, I mean we are not Apple or Google or Facebook, consumers where the data is quite frankly owned by those companies who are storing it in the cloud." Despite criticism, shares of two of the three referenced companies have beat the S&P 500 since the government leak.
Rather than owning its client's data, Jive produces a platform that the company uses amongst itself. "Our customers actually own their data. We don't own their data, we don't see their data, we are managing their cloud instance for them." It seems the best way a company avoid any controversy is not holding any client data.
Explaining the security processes Jive and similar companies undergo, Zingale explained: "We do it in a very secure and protected fashion, we go through a rigorous security check and support all the compliance and regulatory standards that are out there. So, not an issue for a company like Jive, really fixated in the enterprise."
Shares of Jive are trading at $16.91, down just one percent in a falling market.
Check out Benzinga's exclusive interview with CEO Tony Zingale below!
Posted-In: Interview Tony ZingaleNews Management Trading Ideas Interview Best of Benzinga
View Comments and Join the Discussion!