Will Microsoft's Policy Reversal Save Xbox One? (MSFT)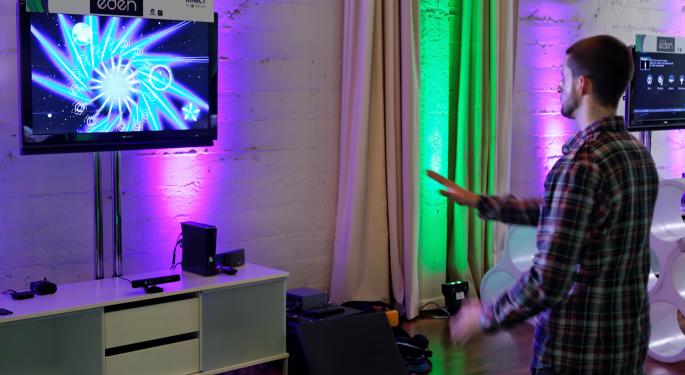 They said it couldn't be done.
From former company executives who more or less told consumers to deal with it to analysts who did not believe it was feasible, many doubted that Microsoft (NASDAQ: MSFT) could or would change its DRM policies for Xbox One.
This week the company changed most of those policies, including the online requirement (users won't have to establish a daily connection just to keep gaming). Users will also be able to trade, lend or re-sell their games in any way they please.
This move comes roughly one month after the original Xbox One policies began to materialize. At the time, consumers hoped that the company would use the 2013 Electronic Entertainment Expo to quash the rumors and announce that the console will be just as open-ended as its predecessor.
In the week leading up to E3, however, Microsoft confirmed that Xbox One would become the most restrictive game console ever produced.
After receiving a fan backlash, some wondered if Microsoft would finally go back on its word. The company stood its ground, however -- until Sony (NYSE: SNE) announced that there would be no such restrictions for PlayStation 4.
Consumers responded to the news by pre-ordering more units of PlayStation 4 than Xbox One.
Part of Sony's success could be due to early marketing (PlayStation 4 has been hyped fairly heavily since February), the lower price (PS4 will retail $399 -- $100 less than Xbox One) and the focus on games over other forms of entertainment. While both of Sony's press conferences were designed for gamers, Microsoft used its first Xbox One event to demonstrate why the console is a mainstream entertainment device.
Any one of those things could have given Sony a boost, but it is largely believed that the game restrictions and online connectivity requirements inspired consumers to shift their attention to PlayStation 4.
Now that Microsoft has eliminated the things that consumers disliked the most about Xbox One, investors may wonder if the company can dominate during the next generation.
If nothing else, Microsoft's chances of success have improved tremendously this week. While the company may have baffled (or simply turned off) some consumers with its unusual conference in May, the game lineup is one of the strongest the industry has ever seen.
Xbox 360 is a consumer favorite among consoles of the 2005 - 2011 generation. Nintendo's (OTC: NTDOY) (OTC Pink: NTDOY) Wii may have sold the most units, but when it comes to game purchases, consumers frequently turn to Xbox.
Activision's (NASDAQ: ATVI) Call of Duty series typically sells better on Xbox than on any other platform.
The Xbox 360 version of Grand Theft Auto IV also sold better on Xbox 360 than it did on PlayStation 3.
Halo 4, one of Microsoft's flagship games for Xbox 360, sold more than eight million units -- topping the combined sales of the last three games from Sony's Halo competitor, Killzone.
Xbox isn't always the leading platform, however. Worldwide, PlayStation 3 has still sold a few thousand more units. PlayStation 2 obliterated the first Xbox with sales of more than 150 million units versus just 24 million for Microsoft's introductory console.
There are also some franchises that perform better on PlayStation consoles.
Capcom's Resident Evil series is one of the best examples. Resident Evil 4 was originally developed as a GameCube exclusive in 2005. The PlayStation 2 version -- which was released several months later -- sold more than twice as many copies.
Similarly, Resident Evil Code: Veronica -- which was originally released as a Dreamcast exclusive -- sold better on PlayStation 2 after the game was ported to Sony's console.
This trend has continued with Resident Evil 5 and Resident Evil 6, both of which received simultaneous releases on Xbox 360 and PlayStation 3.
Thus, the next generation will not be a slam-dunk for either Microsoft or Sony. But now that Microsoft has removed its Xbox One restrictions, its chances of success have greatly improved.
Louis Bedigian is the Senior Tech Analyst and Features Writer of Benzinga. You can reach him at 248-636-1322 or louis(at)benzingapro(dot)com. Follow him @LouisBedigianBZ
Posted-In: Call of Duty Microsoft PlayStation 2 PlayStation 3News Events Success Stories Tech Best of Benzinga
View Comments and Join the Discussion!