Orchard Supply Shareholders to Be Wiped Out In Bankruptcy, Shares Tumble (OSH)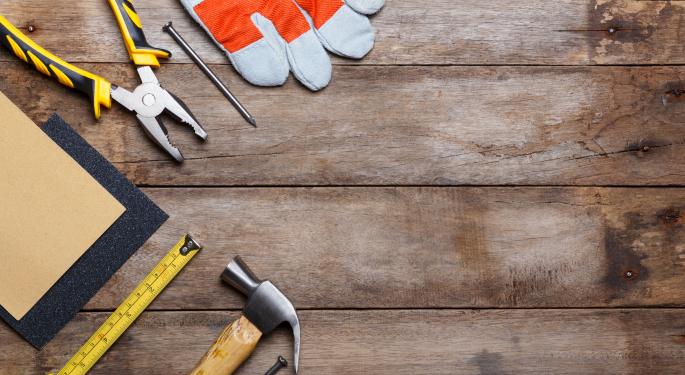 Orchard Supply (NASDAQ: OSH) announced Wednesday that the company's equity holders will most likely be wiped out in bankruptcy proceedings as the company prepares to sell a majority of its assets to Lowe's (NYSE: LOW).
Monday, the company had announced the intentions to file for bankruptcy voluntarily so as to expedite a sale of the assets however no terms were disclosed.
Liabilities Too Much
In a statement released Wednesday morning, Orchard's management noticed the increased trading volume in the stock following Monday's announcement and wanted to inform investors of more details of the deal. In short, shareholders will be "left for dead" as, after paying off creditors in bankruptcy, equity investors will most likely be left with no value.
"Stockholders of a company in Chapter 11 generally receive value only if all claims of the company's secured and unsecured creditors are fully satisfied. In this case, Orchard's management strongly believes that it is highly unlikely all such claims will be fully satisfied."
"Accordingly, it is expected that the Company's equity holders will experience a complete loss of their investment as a result of Orchard's Chapter 11 bankruptcy proceedings, as previously disclosed in the Company's Form 8-K filed on June 17, 2013 and in its Form 10-K/A for the fiscal year ended February 2, 2013."
Debt Weight
Orchard Supply never really stood a chance since it was spun out of Sears Holdings (NASDAQ: SHLD) in 2011. Sears loaded the company with debt and made it nearly impossible for the business to succeed under an enormous debt load.
Orchard Supply reported just over $438 million as of February 2. Further, the company has $301 million in liabilities due by February 2 of 2014, and that was before the $117 million in financing the company got upon entering bankruptcy, known as debtor-in-possession financing.
Shares Plummet
Shares of Orchard Supply plummeted upon the news, dropping as much as 51.45 percent pre-market. Shares declined to $0.84, a decline of $0.89, after trading over $3.00 as recently as Monday.
Posted-In: News Legal M&A Pre-Market Outlook Markets Press Releases Best of Benzinga
View Comments and Join the Discussion!