Tesla CEO Elon Musk Announces Recall on Model S (TSLA)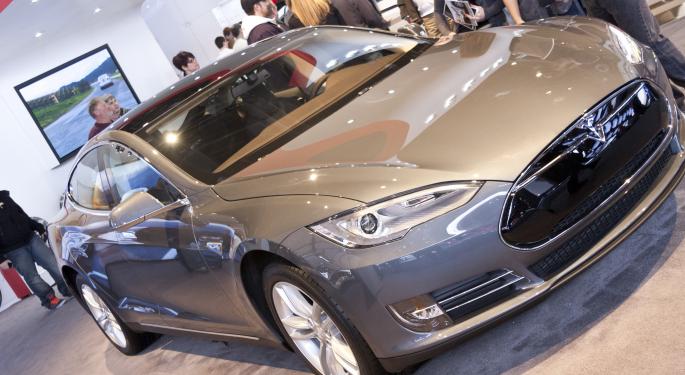 On Wednesday morning, Tesla CEO Elon Musk announced on the Tesla website blog and through his Twitter handle, @elonmusk, that there will be a "partial recall" on the Model S. The vehicles in question of a defect only pertain to those "manufactured between May 10, 2013 and June 8, 2013."
The Defect:
The issue identified on the Model S by Tesla does not seem to be a severe one. "Specifically, the attachment strength of the mounting bracket for the left hand latch of the second row seat could be weaker than intended. This reduces our confidence that the left hand seat back will be properly retained in the event of a crash."
Musk went on to clarify the origin of the defect. "Due to body side alignment adjustments in the factory, the bonded section of the joint was compromised and the welded section of the joint was weakened in some cars."
Musk Says No Need to Worry:
Musk wanted to make it clear that this recall shouldn't induce any panic. Musk put the severity of the recall into perspective by stating that:
"The weld has not actually detached on any car."
"There have been no customer complaints."
"We are not aware of any injuries or near injuries."
"No regulatory agency brought this to our attention."
He added that owners of these defected Model S's won't experience too much inconvenience from this recall. "To be clear, the Model S does not need to be brought to our service center by the owner. Tesla will pick up the car…perform the work and bring the car back to the owner a few hours later."
This "partial recall" reflects Tesla's prudence in maintaining one of their primary goals of upholding the "paramount importance of safety." Indeed, its better that Tesla enacted this small self-imposed recall now instead of waiting until a Model S accident identified the weakness of the welding of the second row seat mounting bracket.
It will be interesting how the market reacts to this minor recall, which is effectively the first negative news from Tesla during its astronomical rise to $100+ stock price this year. Will this bump in the road give Tesla bears the fuel they've been craving?
Tesla is trading down 1.14 percent in the pre-market at time of publication.
Posted-In: Elon Musk Model SNews Topics Management Events Tech Best of Benzinga
View Comments and Join the Discussion!