Latest Hunt for Jimmy Hoffa Not a Teamsters Priority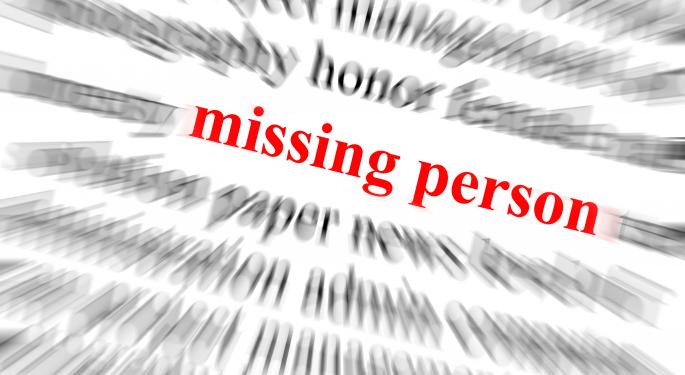 If you want the latest – or any – news on the current search for the body of former Teamsters President Jimmy Hoffa, don't bother checking the union's website. Information about the search for the man some consider hero, others villain, is not there. Perhaps for good reason.
The Teamsters are busy with business of their own. Among current Teamster interests - keeping college affordable, fighting Bank of America (NYSE: BAC) foreclosure actions and stopping McDonald's (NYSE: MCD) from paying workers with debit cards, to name a few.
Teamsters General President, James P. Hoffa, son of Jimmy Hoffa, in a statement to the Detroit News, spoke out about the struggle of working people to finance their childrens' college education due to mounting student loan debt.
Hoffa's pitch was to Congress to act before July 1 to prevent the doubling of student loan interest rates. He did mention his father in the article, but only in the context of the Teamsters' James R. Hoffa Memorial Scholarship Fund. The fund, Hoffa said, has given more than $4.7 million to 1,500 children and grandchildren of its members since 2001.
Although not directly involved in the litigation, the Teamsters are actively helping to publicize complaints against Bank of America, first revealed by the Palm Beach Post on Thursday, June 13. Allegations are that Bank of America denied thousands of loan modifications by, among other things, lying to homeowners. The net result, according to the newspaper was that homeowners had foreclosure action taken against them that didn't need to happen.
Teamsters also recently sought a rehearing in a case they lost against the Department of Transportation regarding the safety of Mexican trucking companies. At issue is the question of whether the Mexican trucks have to comply with federal safety requirements when traveling in the United States. So far the court has said they do not.
Teamsters General President Hoffa responded, "Our members who drive for a living should not have to put their lives at risk because dangerous trucks are allowed free use of our roads."
The union even helped publicize the plight of a Philadelphia single mother who worked at McDonald's and received, instead of a paycheck, a Chase Bank debit card with a list of fees attached.
The card, according to Philly.com, comes from JPMorgan Chase & Co. (NYSE: JPM) and includes fees that the woman, Natalie Gunshannon, said she felt would drop her earnings below minimum wage.
Fees mentioned in the newspaper article included: "$1.50 charge for ATM withdrawals, $5 for over-the-counter cash withdrawals, $1 per balance inquiry, 75 cents per online bill payment and $15 for lost/stolen card."
So, with all that on their plate, the Teamsters union can probably be forgiven for giving short shrift to yet another search for the remains of a controversial former union boss, who, according to former convicted Mafia captain, Tony Zerilli, was taken to a barn in 1975, struck once in the head with a shovel, and buried alive beneath a concrete slab.
At the time of this writing, Jim Probasco had no position in any mentioned securities.
Posted-In: Bank of America James R. Hoffa Jr.News Politics Topics Events Media General Best of Benzinga
View Comments and Join the Discussion!