Why is Google Getting into the Balloon Business?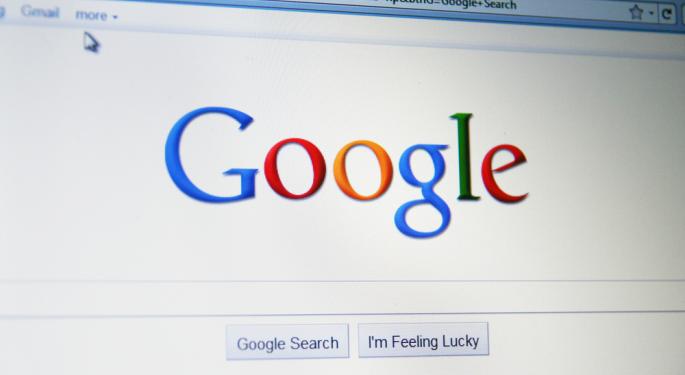 On Saturday, Google (NASDAQ: GOOG) launched balloons. If you're wondering why an internet company is getting into the balloon business, join the mass of people who asked the same question. Digging a little deeper into the story, it's not as "out there" as the headline would suggest.
There are 2.2 billion people around the world that have internet access, but another 4.8 billion do not—largely because the infrastructure isn't in place.
Google and its balloons hope to change that. The Google X lab developed a balloon that rides wind currents in the stratosphere, 12 miles above the Earth's surface. Google hopes to launch more than a thousand of these balloons to cover the world. (See video of the launch here.)
The initiative, called Project Loon, is an experiment with only a few balloons providing service to 50 homes in New Zealand. The test was successful with homes gaining service for 15 minutes at a time as balloons came into range.
Each balloon is able to broadcast a signal sent from a ground-based station about 780 square miles—twice the size of New York City. As more balloons are launched, Google hopes that the service will be uninterrupted.
Of course, the project isn't only about Google doing something nice for the world. The company wants more customers. 4.8 billion potential customers all coming to Google to search, and more importantly, view its ads, represents potential revenue that is unimaginable.
Naysayers believe that it would be easier to accomplish the goal by putting cell phones into the hands of the unwired but Google disagrees.
Others, still crying conspiracy theory because of the recent government spying story, believe that these balloons are a way for the U.S. government to deploy an unprecedented global spy network but according to Google, the equipment on the balloons is nothing more than a solar panel, deflector, and small steering mechanism.
The cost of the project hasn't been disclosed but ground stations have to be built no more than 60 miles apart around the globe, the one thousand-plus balloons will require constant maintenance and replacement, and a small receiver has to be attached to every home.
The cost seems high but the billions of potential new customers make the cost negligible.
Disclosure: At the time of the writing, Tim Parker had no position in Google.
Posted-In: Google Project LoonNews Global Tech General Best of Benzinga
View Comments and Join the Discussion!