DirecTV Deal to Acquire Hulu Imminent Says PandoDaily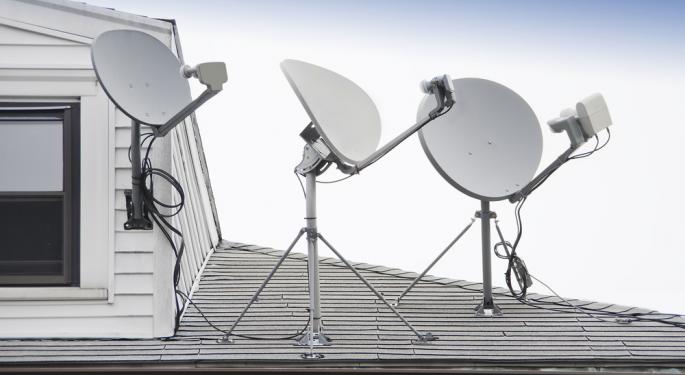 PandoDaily reported Thursday that several sources with inside knowledge said a deal for DirecTV (NASDAQ: DTV) to acquire Hulu was "imminent." The same sources said the selling price would be about $1 billion.
The fact that Hulu, jointly owned by Disney (NYSE: DIS), News Corp (NASDAQ: NWSA) and Comcast (NASDAQ: CMCSA), is for sale comes as no surprise. A host of companies including Time Warner Cable (NYSE: TWC), Yahoo (NASDAQ: YHOO) and several others have been mentioned as suitors.
The question is what makes DirecTV the likely winner? The answer, PandoDaily said, is that, first, DirectTV has the resources to handle Hulu. Second, Hulu has what DirecTV needs.
The potential acquisition doesn't come without problems, however. Hulu's owners provide content for the platform. And that content isn't part of the deal. This means whoever gets Hulu has to negotiate streaming agreements with NBC, Fox and ABC.
On the other hand, DirecTV, like other multichannel video programming distributors (MVPDs), is well versed and well positioned when it comes to negotiating content licenses with broadcasters and movie studios. This clearly puts private equity firms and others, such as Yahoo at a practical disadvantage.
Among fellow MVPDs, DirecTV might also have the most incentive to acquire Hulu. Unlike Time Warner, Verizon (NYSE: VZ) and AT&T (NYSE: T), the satellite provider has no significant online presence. MVPD's without an online offering are at risk of being left behind as more TVs connect to the Internet. Hulu potentially fills a huge gap in DirecTV programming.
PandoDaily also made the point that, should DirecTV decide to go the Netflix (NASDAQ: NFLX) route and develop original programming, Hulu would provide a platform for that offering. Original programming is becoming more important to all entertainment outlets as competition ramps up and content licenses become more difficult to negotiate.
Finally, Hulu Plus has more than 4 million subscribers who consumed 1 billion videos in Q1 2013, according to PandoDaily. At a net of $695 million (including ads) that puts a $1 billion buyout at less than two times revenue. Even with existing debt factored in that's a good deal.
The most compelling argument against a deal is the notion that DirecTV could create its own online streaming service. PandoDaily points out that saying it is much different from doing it. Hulu is, as they say, "good to go." Building a platform, overcoming technology issues, and building a subscriber base is not an easy task. In addition, DirecTV would be joining the game long after Netflix and others had already established their presence.
At the time of this writing, Jim Probasco had no position in any mentioned securities.
Posted-In: AT&TNews Rumors Offerings M&A Events Tech Media Best of Benzinga
View Comments and Join the Discussion!