Google to Raise Nexus 7 Price to Help it Stand Out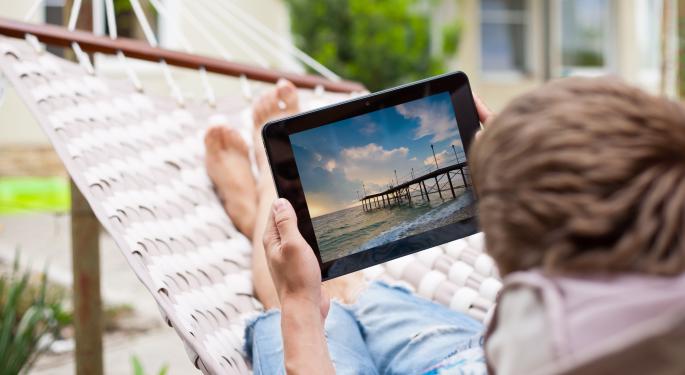 What's the best way for a manufacturer to make a product stand out from the crowd? If a new report is accurate, Google (NASDAQ: GOOG) believes that it can be accomplished by raising the price.
Right now, consumers can buy the first-generation Nexus 7 for $199. That is the same price the device launched at last summer when the 8GB model was released. Google doubled the storage space of both the $199 and $249 models last fall but maintained the original pricing structure.
When Google updates the Nexus 7 this summer, consumers may expect the cheapest model to retail for $199. According to DigiTimes, however, that may not be the case.
The Taiwanese supply chain publication has been informed by upstream supply chain sources that the second-generation Nexus 7 will be priced $30 higher to "avoid competing directly against entry-level tablets."
In the time since the Nexus 7 has been released, several manufacturers have added cheap tablets to their lineup. Amazon (NASDAQ: AMZN) released multiple new Kindle Fires (including a slightly modified first-gen model that retailed for $159.99). Hewlett-Packard (NASDAQ: HPQ) also announced that it would enter the market with an Android tablet priced at $169. Asus is expected to go even cheaper.
Instead of trying to compete against these manufacturers in the area of price, Google seems to be eyeing the success that Apple (NASDAQ: AAPL) has had with the iPad Mini. By charging $329 for that tablet, Apple not only maintained its high margins but it created a level of prestige that may not have been obtained by lower-priced tablets.
That may be a lame excuse for a higher price, but consumers aren't all that bothered. That did not stop consumers from rushing out to purchase the iPad Mini. Apple sold 12.5 million units during the March quarter alone. The Mini accounted for more than 50 percent of all iPads sold.
By charging $229 for the second-generation Nexus 7, Google might be hoping to improve its margins but still maintain a price point that is $100 cheaper than the iPad Mini.
No word on how this new pricing structure may impact the 32GB Nexus 7, which currently sells for $249, or the T-Mobile (NYSE: TMUS) and AT&T (NYSE: T) editions, which retail for $299 each.
Louis Bedigian is the Senior Tech Analyst and Features Writer of Benzinga. You can reach him at 248-636-1322 or louis(at)benzingapro(dot)com. Follow him @LouisBedigianBZ
Posted-In: Apple AT&T Google iPad iPad MiniNews Rumors Tech Best of Benzinga
View Comments and Join the Discussion!