Clearwire Tells Shareholders to Take Dish Offer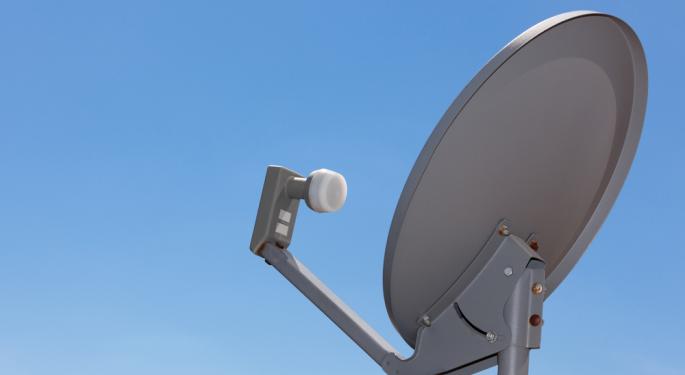 Dish Network (NASDAQ: DISH) means business. The company showed that when it trumped Sprint Nextel's (NYSE: S) offer of $3.40 a share for Clearwire (NASDAQ: CLWR) stock with a tender offer of $4.40 a share.
In response now, according to Reuters, Clearwire told shareholders Wednesday to vote against Sprint in favor of Dish.
The announcement by Clearwire pre-empted Thursday's vote on Sprint's offer to buy the 49 percent of Clearwire it doesn't already own. The vote is now set for June 24.
Sprint, which is number three in cellular, wants to compete against Verizon (NYSE: VZ), AT&T (NYSE: T) and T-Mobile (NYSE: TMUS).
Dish would actually like to take over Sprint, and is in a battle with Tokyo-based SoftBank over that acquisition.
Which makes the Dish bid for Clearwire even more interesting – in part, because it puts pressure on Sprint to up the ante on the remaining shares of Clearwire.
It also raises the specter that Dish could become a rival big owner of Clearwire if it were to acquire 30 percent or so, according to Berge Ayvasian, an industry consultant at HeavyReading.com.
Ayvazian told Reuters that Dish has conditioned its offer to Clearwire shareholders on getting at least 25 percent of the company's shares.
It's all about spectrum, the licensed airwaves essential to cellular calls and data. Clearwire has it. Sprint and Dish want it. Ayvazian sees a breakup of Clearwire as a possible outcome.
Ayvazian said that Dish CEO, Charlie Ergen could take some of the spectrum and the Clearwire network, leaving Sprint with the rest of the spectrum. Furthermore, Ayvazian said Sprint just might go for the deal as a way of ending the ongoing conflict with Dish.
Everything is currently in a holding pattern while Sprint decides how to respond to the latest Clearwire decision. Meanwhile Sprint said, in a statement that it would enforce its rights as a shareholder and partner with Clearwire.
Dish, Wednesday, extended its tender offer for Clearwire shares until July 2. It said that 245, 411 shares had been tendered through Tuesday according to the Kansas City Star. Clearwire, the paper said, has 699.2 million shares out.
Reuters reported that investors with 13 percent of Clearwire's public shares, including Intel (NASDAQ: INTC), Comcast (NASDAQ: CMCSA) and privately held Brighthouse Network had already committed to vote in favor of the Sprint offer. It is not known, however, if those commitments would be maintained following Clearwire's change of heart.
Clearwire, which closed Wednesday at $4.37, rose $0.03 to $4.40 in after-hours trading.
At the time of this writing, Jim Probasco had no position in any mentioned securities.
View Comments and Join the Discussion!
Posted-In: AT&T Inc. Clearwire CorporationM&A News Topics Events Media General Best of Benzinga