Small Cap Analysis: AK Steel's Position for 2013 (AKS)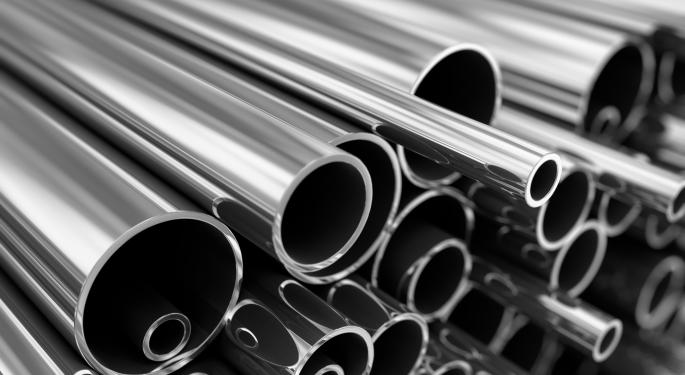 AK Steel (NYSE: AKS) produces flat rolled carbon, stainless and electrical steels and tubular products. The rolled steel products are especially high quality, and electrical steels are among the most efficient. The company operates nine plants in the United States, and steel trading companies in Europe.
Industry
When considering a company whose main operation is a commodity, industry outlook is especially important. Analysts seem to be bearish on the steel industry. Zacks Investment Research cited overproduction in the industry, largely from China, as causing lower steel prices. The report also notes that raw material prices have been rising, but steel producers cannot easily pass these expenses to consumers.
The two main uses of steel, automobiles and construction, show signs of growth for the upcoming year. Auto sales have risen for the past three years, but while increasing, the growth is slowing. Construction has been up with significantly increased new home starts, increased new home sales and a boost in commercial construction. Both of these industries were damaged badly in the recession.
Customers
In 2012, 45 percent of sales were for automotive use, 23 percent was used for infrastructure and manufacturing and 32 percent came in for distributors and converters. This represents a large increase in automotive distribution from the year prior, with a dip in distributors and converters. A positive sign for investors is that no individual customer accounts for ten percent of the market or more.
Along with competition from foreign and domestic steel producers, AK Steel must provide more value than comparable plastics and aluminums.
Financials
AK Steel has been losing money for several years. The company was last profitable in 2008, with four million in profit. Last year, AK Steel saw a loss of over $1 billion dollars, but this $1 billion dollar loss is deceivingly bad. The cause for the big drop in income is an additional $884 million paid in taxes for the year. One can infer that this significant tax cost can be attributed to paying off previously deferred taxes.
Investors may have overlooked this tax payment, which should have been expected, because share prices fell on the release. Removing the tax expense for the year, 2012 operating income rose by 63 million, although sales fell.
For the first quarter of 2013, ended at the end of March, year over year sales fell 9.2 percent, but net income rose over 16 percent to negative ten million dollars.
Insiders and Institutions
For investors who believe in following smart money, institutional ownership fell more than 19 percent after rising 27 percent in the previous quarter. Conversely, mutual fund ownership rose almost three percent. Insiders have had a significant number of non open market dispositions and acquisitions during 2013, with almost 107,000 shares purchased over the past two years.
Down 42 percent on the year, shares closed Monday at $3.36.
Posted-In: Steel Zacks investment researchNews Small Cap Analysis Small Cap Global Trading Ideas Best of Benzinga
View Comments and Join the Discussion!