Gogo Files For $165 Million IPO as Boingo Sinks: Should You Buy the Offering? (GOGO, P, WIFI)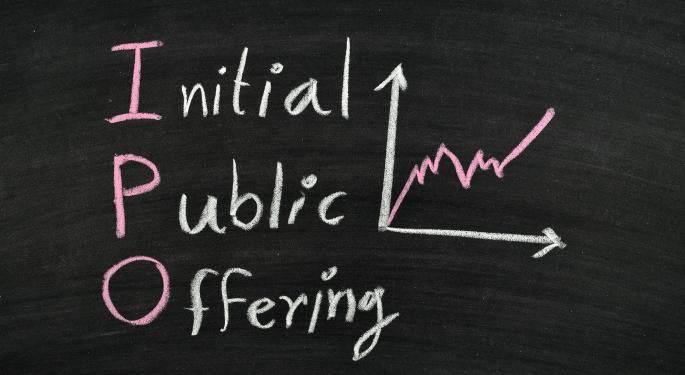 In-flight wireless provider Gogo (NASDAQ: GOGO) Monday filed for an Initial Public Offering of 11 million shares. The expected price range is between $15-17, meaning that the company is seeking to raise between $165-187 million.
New offerings always raise the question of whether or not investors should buy in, both on the offering and in the short term afterwards. Investors need to be ware that IPO's bring additional risk and volatility to stocks, especially ones that are highly publicized such as internet companies like Gogo.
Offering Details
Gogo is selling about 57 percent of the total equity in the company, given its estimated total capitalization of $289.774 million. Potential investors thus need to understand that owners will keep about 43.06 percent of the equity.
Many tech stocks recently have followed this trend, to large disappointment. Recall Pandora (NASDAQ: P), which listed a small float, only to see shares get pummeled down as insiders continually sold large chunks of stock. Although the magnitude of the insider ownership of Gogo will not be as large, it is interesting to note that the chance for a significantly sized secondary offering in the medium-term future could weigh down stocks for those interested in investing the business model.
IPO Performance
Historically, IPO's have not been great investments for investors but instead could be good trades. First, IPO's tend to "pop" on the first day of trading, as academic papers have time and again pointed out. However, IPO's tend to underperform the market for longer periods after the offering.
Perhaps a better comparison would be looking at the performance of Boingo (NASDAQ: WIFI), a company with a similar business model. Boingo supplies for-profit Wifi services at many airports and other public areas.
Boingo IPO'd at $13.50, selling 5.77 million shares to raise $77.9 million. The stock closed its first day of trading down $1.40 or 10.4 percent to $12.10. Shares dropped even further in after-hours trading on the day of the IPO by an additional $0.35 or 2.9 percent.
Boingo Weakness
It took nearly a whole year for Boingo shares to return to the IPO level. Boingo shares made an all-time intraday high of $13.25 on March 29, 2012. Since then, the stock has suffered and shares are down 51.25 percent to $6.79 per share.
Boingo shares extended weakness Monday on the news of the Gogo IPO, falling over 5 percent to $6.46 per share. Shares peaked for 2013 back in mid-February at $8.11 per share.
Gogo Outlook
The business model of Gogo faces fewer threats than that of Boingo, but only because users can not use cellular data plans on airplanes. Yet...
Part of Boingo's weakness has been attributed to the rise of 3G and now 4G data availability. The uptick in mobile downloading and uploading speeds has made the need for some of Boingo's services obsolete.
However, to date, using mobile plans on airplanes is illegal and benefits Gogo. Gogo operates mostly in the air and thus the ban on cell-phone usage is a huge boost to Gogo.
However, this monopoly has been weakening as of late. In recent months, some European and Middle Eastern airlines have begun to allow passengers to use cell phones while in flight while outside U.S. airspace, just not during take-off and landing. It is important to note that, to date, no major airline has asked the government to allow the use of cell phones in flight.
Conclusions
Gogo is a strong brand name with a well-established market for mobile data usage. However, competition risks, the potential breaking down of protective regulatory barriers, and the historic fact that IPO's underperform the broad market, there are of course risks to any investment in the stock.
Posted-In: News Previews IPOs Markets Trading Ideas Best of Benzinga
View Comments and Join the Discussion!