Determining the Impact of General Motors' Recall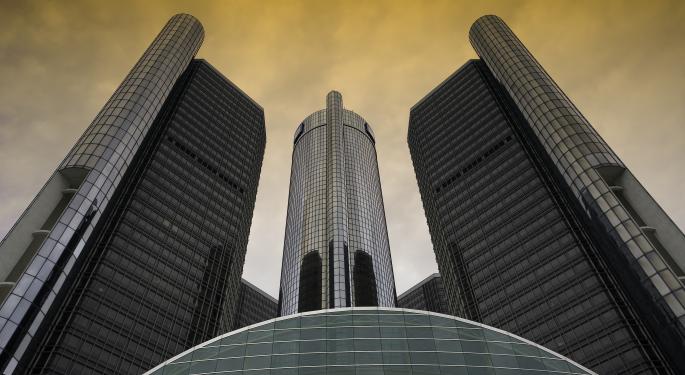 General Motors (NYSE: GM) will begin recalling up to 208,000 cars this week due to potential brake fluid leaks, according to The Wall Street Journal. These defective Buick Lacrosses were produced in China between 2006 and 2009.
While it is hard to estimate the cost of the recall, one can compare the cost of a brake fluid recall Toyota (NYSE: TM) faced in 2010. This recall affected 740,000 vehicles and cost the automaker approximately $125 million. Simply scaling these figures back to match the quantity of vehicles General Motors is recalling yields a value of about $35 million.
Despite this estimation, analysts will have a hard time estimating a price tag for the recall until more details are released. The severity of the problem will affect how many people respond to the recall (General Motors usually sees about a 70 percent response), and the cost to repair each vehicle.
For a company that recorded almost five billion in profits last year, the monetary cost of the recall is likely not the automaker's largest concern, but loss of consumer trust. As a company that has historically been plagued with quality problems, GM has been working hard to regain consumer trust the past several years. In 2012, the company's brand Chevrolet ranked fifth in Consumer Reports' list of quality perception, with 14 percent of consumers voting it the highest quality brand.
An extreme example of lost customer confidence are Toyota recalls concerning cars that supposedly accelerated on their own. The company lost an estimated two billion dollars, and 100,000 in sales due to weakened demand and halted production.
While this recall will have a significantly lower impact, investors are uncertain of the degree to which it will affect General Motors.
Shares closed Friday at $35.03 and at the time of publication traded up to $35.10 in the premarket.
Posted-In: Buick Chevorlet Consumer ReportsNews Retail Sales Best of Benzinga
View Comments and Join the Discussion!